A Fairly Odd Summer
Directed by:
Savage Steve Holland
Produced by:
Butch Hartman (executive)
Scott McAboy (executive)
Amy Sydorick
Written by:
Butch Hartman
Release date:
August 2, 2014
Running time:
1 hour, 8 minutes
Film rating:
Preceded by:
A Fairly Odd Christmas
IMDb profile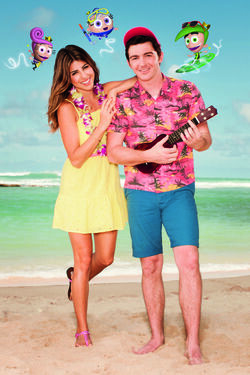 A Fairly Odd Summer is the third live-action film based on The Fairly OddParents.
Synopsis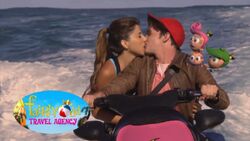 Get ready for the oddest summer yet! Timmy Turner and his fairies are going on a summer vacation to Hawaii. But, unfortunately for Timmy, something tells us this won't be a very relaxing holiday. With all the magic in Fairy World at stake and villains like Vicky, Foop and Crocker on his tail, there's no way he'll be able to enjoy himself... But that doesn't mean you can't! Sit back and watch Timmy's cray cray vacay adventure in A Fairly Odd Summer!
Cast
References
External links
Ad blocker interference detected!
Wikia is a free-to-use site that makes money from advertising. We have a modified experience for viewers using ad blockers

Wikia is not accessible if you've made further modifications. Remove the custom ad blocker rule(s) and the page will load as expected.