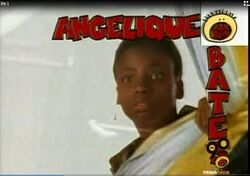 Angelique Bates (born December 1, 1980) is an African-American actress best known for the two seasons she served on the Nickelodeon sketch-comedy series All That. She left after her contract expired, deciding not to renew it. One of her best known characters was Mandy on "Cooking with Randy and Mandy"
Gallery
Ad blocker interference detected!
Wikia is a free-to-use site that makes money from advertising. We have a modified experience for viewers using ad blockers

Wikia is not accessible if you've made further modifications. Remove the custom ad blocker rule(s) and the page will load as expected.