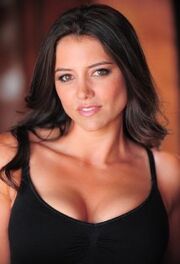 Anndi Lynn McAfee (born September 28, 1979) is an American actress, voice actress, and singer. She is the older sister of fellow actor Scott McAfee. She is the current voice of Cera in The Land Before Time franchise, Robyn Starling in 1993's Tom and Jerry: The Movie, and She voices Phoebe Heyerdahl on Hey Arnold!.
Ad blocker interference detected!
Wikia is a free-to-use site that makes money from advertising. We have a modified experience for viewers using ad blockers

Wikia is not accessible if you've made further modifications. Remove the custom ad blocker rule(s) and the page will load as expected.