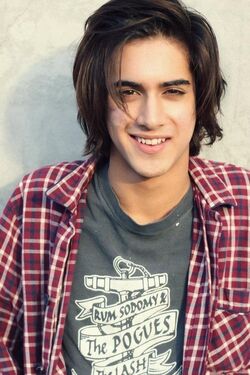 Avan Tudor Jogia (born February 9, 1992) is a Canadian actor.
He is best known for playing Beck Oliver on Nickelodeon's Victorious. However, his experience with the network began when he played Champ in the TV movie Gym Teacher: The Movie. He would later be cast as Tajid in the television movie Spectacular!, where he would meet Victoria Justice, who considers him to be her best friend. The two would later be cast in Victorious. His Canadian origin was later written into the show. He would reprise the role of Oliver on iCarly in the crossover iParty with Victorious.
Ad blocker interference detected!
Wikia is a free-to-use site that makes money from advertising. We have a modified experience for viewers using ad blockers

Wikia is not accessible if you've made further modifications. Remove the custom ad blocker rule(s) and the page will load as expected.