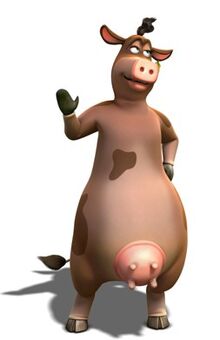 Bessy is a character in the Barnyard franchise. She is Pip's love interest, Daisy and later, Abby's best friend, Otis' sister-in-law, and Lil' Ben's aunt. What is known about Bessy's early life is that she used to live on a farm with her best friend, Daisy.
"Gee, this is harder than I thought."
This article about a character is a stub. You can help Nickipedia by expanding it.