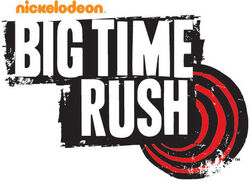 This is an episode list for the Nickelodeon television series Big Time Rush, which stars — Kendall Knight (Kendall Schmidt), James Diamond (James Maslow), Carlos Garcia (Carlos Pena Jr.), and Logan Mitchell (Logan Henderson) — who get the chance to become the newest pop sensation in Los Angeles on their craziest adventures.
Series overview
Seasons
Episodes
Originally aired
DVD release
Season premiere
Season finale
Season 1: 2009-2010
20
November 28, 2009
August 20, 2010
March 1, 2011
Specials
2
July 12, 2010
N/A
N/A
Season 1: 2009-2010
" Season 1 consisted of 20 episodes."
#
Title
1st Airdate
Production code
1 (Pilot)
"Big Time Audition"
November 28, 2009
101
Four hockey players from Minnesota — ("James Diamond" (James Maslow), "Kendall Knight" (Kendall Schmidt), "Carlos Garcia" (Carlos Pena Jr.) and "Logan Mitchell" (Logan Henderson) — have just soaked the girls' hockey team and got beat up by them. At Kendall's house, we learn that James is an amazing singer and that he wants to become famous. The boys then find out that a big time record producer "Gustavo Rocque" (Stephen Kramer Glickman) is currently holding auditions and the deadline for tryouts expires within the hour. Desperate to get James to the tryouts, they make a phone call to their respective mothers, looking for a ride. None of their mothers answer. They finally strike a deal with their lady neighbor for a ride to the tryouts with a trade for shoveling snow for her for the rest of the winter. When they arrive, the boys soon discover that the producer Gustavo who is judging for the talent search is cliche, mean, and sends out hopeful after hopeful, often in tears.

When James performs, the producer dismisses him regardless of his singing ability, stating he "has no fire". James's friends become enraged and Kendall decides to vent his frustrations by jumping up on the judging table and singing a mockingly harsh tune about the many ways the producer resembles a "turd" & the security takes hold of him ready to throw him out, which causes a fight between the guys and the security guards, but luckily no one gets hurt. This event eventually leads the producer to decide he wants to sign Kendall as his next big artist because he "sees the fire". Kendall refuses to go unless they are all four taken as a group, so Gustavo finally gives in.

Special Guest Star: Nicole Scherzinger as herself


2 (Pilot)
"Big Time Audition Part 2"
November 28, 2009
102
The third act of the episode is driven by the efforts of the production company to mold the four friends into the next big boy band. One of the more amusing sight gags occurs here as the four friends are met by the "Jennifers" in their "slow walk" intro. Their hair blowing cliche style is caused by the large fan that is pointed at them by a child actor, "Tyler" (Tucker Albrizzi) who does juice box commercials but wants to be a normal kid and is mostly seen running away from his mother. He then gets paid for his service. Things aren't going as well as they expected, and at one point the boys anger Gustavo so much that he fires them. James gets enraged at the others for blowing his only chance to become famous.

The episode ends when the four friends finally realize that they only really like to sing when they all sing together. They get serious about their efforts, come together and convince Gustavo to give them one more chance. The boys finally impress the record executives that have given the producer the deadline to find talent. The executives give them a three month extension to record and their demos, truly show themselves as the next big Big Time Rush (band), and give James his chance to become famous.

Special Guest Star: Nicole Scherzinger as herself


3
"Big Time School of Rocque"
January 18, 2010
104
In the first regular episode of the series, the four guys of Big Time Rush get a dose of reality when Kelly tells them they have to go to school at least four hours every day while they live in Los Angeles. While the boys want to go to the fun Palm Woods school, they learn that Gustavo has arranged to have their school located at the recording studio, so they are never far from his grip. The boys do whatever is necessary to take down the "School of Rocque" and go to the Palm Woods school, with the big book that Gustavo gave to them. They got rid of all the teachers, & changed the interface & regulations of the School. At the end, Gustavo cracks and lets them go to the Palm Woods School. Meanwhile, an attempt from Mrs. Knight to home school Katie fails, so she tries to get Katie to act in a commercial to gain entrance in the Palm Woods, with the help of a Talent Manager (Mr. Bitters).

Special Guest Star: Chris Masters as himself
Guest starring: Dee Bradley Baker as Mr. Smitty, Roz Witt as Mrs. Chisdak, Tara Strong as Miss Collins and David Anthony Higgins as Mr. Bitters


4
"Big Time Crib"
January 22, 2010
103
The guys are not thrilled with their boring apartment at the Palm Woods and hatch a plan to improve it when Gustavo creates a fun "fake" living area for them on a soundstage for an upcoming EPK shoot. The guys enlist the help of all their friends at Palm Woods to move all the cool games and gadgets from the set to their apartment. In the end, Gustavo takes away the set from the apartment but later puts it back as a "treat" or a "bone". The episode ends with Kelly saying to Gustavo, "You like them, don't you? They're not like other bands you've produced," and Gustavo replying, "They're dogs and I'm training them."

Special Guest Star(s): Koji Kataoka as Fujisaki
Guest Star(s): Erin Sanders]as Camille and David Anthony Higgins as Mr. Bitters


5
"Big Time Bad Boy"
January 29, 2010
105
The record company CEO thinks adding a fifth band member will broaden Big Time Rush's appeal and sticks the guys with a self-proclaimed "bad boy" named Wayne Wayne, who tries to inject dissension and tension within the group. Ultimately, Gustavo and the guys secretly band together to get him booted out of the band, in a "bad boy-off". Meanwhile, Mrs. Knight gets persuaded that there's an axe maniac on the loose, and forces Katie to play with a girl named Molly, who is later found to be a con actress that's 20 years old and tries to pass herself off as an 11-year-old girl driving in a high speed chase with cops, using Mrs. Knight's rental car, trying to get a job in Hollywood. Kendall becomes the bad boy after beating Wayne Wayne in the "bad boy-off" who really isn't a bad boy. Also, Mrs. Knight finds out that the axe maniac is actually the grounds keeper/maintenance man named Buddha Bob.

Guest starring: Matt Angel as Wayne Wayne, Daran Norris as Buddha Bob, Erin Sandersas Camille and David Anthony Higgins as Mr. Bitters


6
"Big Time Love Song"
February 5, 2010
106
The guys chase the same girl named Jo, causing the band to fight. James gets an allergic reaction to a body spray and Kelly attempts to make him get an allergy shot. Gustavo gets a new personal helper named Freight Train. Katie has to write a report on her biggest hero and writes about Gustavo so she doesn't have to read anything. Griffin wants a slow love song for the next song, but Gustavo can't seem to figure out how to make the song work, but after hearing the boys sing it to the same girl quickly, he discovers it should be a fast love song, not a slow one, and Griffin liked it. But Griffin still wants a slow love song with the word "baby" in it. Afterward, the guys agree to never fight over a girl again, but then the guys meet another new girl and tackle each other over her.


Guest starring: Tiana Madry and Tiera Madry as the Simms Twins, Katelyn Tarver as Jo, Stephen Keys as Freight Train, Lorenzo Lamas as Dr. Hollywood, Rachel DiPillo as Racheal (the other new girl), Erin Sanders as Camille and David Anthony Higgins as Mr. Bitters


7
"Big Time Mansion"
February 12, 2010
107
When Gustavo has to go away on a business trip in North Carolina, he needs somebody to house-sit his mansion, but says that the boys can't do it because they're "monkey-dogs". However, since Freight Train can't do it because he broke Gustavo's statue last time he house-sat the mansion, Gustavo is forced to let the boys do it, as long as Kendall was in charge. While the boys do their best to keep the house in pristine condition, they break all his rules and inevitably destroy everything inside that Gustavo values. Meanwhile, Mrs. Knight is upset because she feels as though Kendall doesn't rely on her anymore, so Katie pretends to be sick so that her mother will care about her and Mrs Knight "babys" Katie by calling her princess, wrapping her in blankets, blowing steam in a frog steam holder, and feeding her medicine. Then, when the boys find out Gustavo is coming home early, Kendall asks his mom to help clean up the mansion and fix everything. While in North Carolina, Gustavo and Kelly view another boy band called the Windmills, who idolize Gustavo. At first, Gustavo enjoys it, but then can't stand it. Kelly gets him to admit that he likes the boys and needs them to argue with him and get in his face. When Gustavo is telling the boys that he likes them, the statue that they fixed fell apart again and the boys say that they like him as well and flee. The episode ends with Gustavo getting aspirin and being attacked by the alligator that the boys hid in the bathroom.


Guest starring: Stephen Keys as Freight Train (shown in a flashback), Eric Nelsen, A.J. Mendoza, and Kamen Edwards as the Windmills

8
"Big Time Photo Shoot"
February 26, 2010
108
The boys are at the Palm Woods, severely injured. Camille asked them why they look so beat up if they just got their picture in Pop Tiger. The boys show their entire flashback from beginning to end: The boys were having their very first photo shoot as Big Time Rush. However, with Gustavo and Kelly doing community service for vandalizing Matthew McConaughey's mailbox, Griffin took over and makes them "space matadors with stuffy puppies". But when Gustavo and Kelly make it back on time, they are able to take the picture of them as themselves. Meanwhile, Katie and her mom are determined to get an autograph from teen hunk Dak Zevon, and Mrs. Knight starts to go a little nuts when the security guards are mean to Katie, so she (Mrs. Knight) gets all the fans of Dak and tries to barricade the door to Dak's recording room. Katie realizes what is coming for Dak, so she crawls into his recording room via an air vent and invites him to escape with her, and he makes it just in time, and the girls yell "Find Dak!!" when they can't find him. When Katie and Dak come out of the other air vent where the boys are. She is so psyched to be with Dak that she accidentally shouts "It's Dak Zevon!". The fans hear her and tackle Dak, and the boys are caught in the riot, resulting in their severe injuries. They explain to Camille that it was all worth it because now their pictures will be on the walls of millions of girls. But the boys are then disappointed to hear that Dak Zevon is on the other side of the poster, so the girls will order the poster just for the Dak Zevon side.

Guest starring: Curt Hansen as Dak Zevon, Carlos Alazraqui as Photographer Marcos and Erin Sanders as Camille

9
"Big Time Break"
March 5, 2010
109
The boys are relieved to finally be able to spend some time apart after finding out that Gustavo is taking the day off to play tennis. Logan is determined to get into a math lecture taught by Phoebe Nachee, but is disappointed when he finds out that the lecture is at an all girls school. Carlos panics when he realizes his helmet is missing, but gets a surprise visit from his father, a policeman, who accompanies him on the mission to retrieve his helmet. James decides to spend his day off trying to set off his acting career with the help of Camille. Kendall is desperate to spend time with his crush, Jo, but is discouraged when she continuously reminds him she has a boyfriend. However, when Katie finds out that Jo doesn't have a boyfriend, she tells Kendall, and he is determined to get the truth out of her. When Kendall asks Jo about her boyfriend, she hesitates and says (in desperation) that her boyfriend is coming over to visit on that day. Kendall waits in the lobby, and Jo brings her "boyfriend", but he forgets his name (his name was supposed to be Travis but he called it Trever, Trenton, Tobhat or Trixie). Kendall and Jo get angry at each other and walk away, but Kendall then asks her out and she says yes, with Katie baffled at the results. Meanwhile, James gets the part of "Witches of Rodeo Drive", but rejects it after Camille cries about not getting the part. Logan dresses up as a girl, with the help of Mrs. Knight, to be able to get into the school, but he tears it off in anger at the school after Pheobe say that girls are smarter than boys, and the girls then beat him up. Also, Carlos and his father find out that Lightning (the TV Wonder Dog) stole the helmet, along with Mr. Bitters's bologna, Tyler's froggy slippers, Buddha Bob's stereo, a lava lamp from room 3B, a disco ball from the game room, and a bearskin rug from Mr. Bitters' office. After all the events that happened, Carlos, James, and Kendall are all psyched to tell their story, and Carlos' father asks how they were going to decide who tells their story first, but just then Logan bursts through the door, costume on and beat up, and everyone says "Logan goes first" since he's all beaten up by the girls.

Guest starring: Maggie Henry as Phoebe Nachee, Erik Estrada as Officer Garcia, Katelyn Tarver as Jo, Daran Norris as Buddha Bob, Parker Young as Travis Erin Sanders as Camille and David Anthony Higgins as Mr. Bitters

10
"Big Time Demos"
March 19, 2010
110
The guys, who desperately want to remain in L.A., have to pass the greenlit of their demos for that to happen, after Kelly tells them they'll be forced to head back to Minnesota if they don't get thier CD's greelighted. They ask Gustavo how the winning demo is picked, but Gustavo does not know. Mercedes Griffin, Griffins daughter, comes and pretends to be the "secret someone who picks the demos". Meanwhile, Mrs. Knight tries to be assistant manager to stay at Palm Woods for Katie's sake. Mercedes says that Kendall is her new boyfriend, which freaks Kendall out because he doesn't even know her. Kendall agrees to pretend to be her boyfriend so she will pick Big Time Rush as the winning band. However, she breaks up with him when he hesitates to say that he loves her. She then says Carlos is her new boyfriend and make him bake her cookies. The cookies are horrible and Mercedes throws them at Carlos, who runs to take refuge in the bathroom, where Gustavo, Kelly, Logan, James and Kendall are hiding. Mercedes breaks up with Carlos because he talked with "shower people" behind her back. She says Logan is her new boyfriend, but Kendall says that Logan is dumping her. She replies by saying that there is no way she will pick Big Time Rush and then smashes the Demo with her high heels. She comes back to apologize and admit that she is not the demo chooser. James is mad at her for never picking him to be her boyfriend, but soon feels better when she says that she never dates anyone prettier than her. The boys kidnap the real demo chooser, a chimp named Lolo, and they try to train him to like Big Time Rush with the positive reinforcement of bananas, but Lolo escapes. When Griffin stops by with the chimpanzee, he demands to know what happened. Mercedes tell him that it is her fault. They ask Lolo what he thinks of Big Time Rush, but Lolo says no. Mercedes says that Lolo is wrong and gives Griffin a lot of data to prove her point. Griffin is very impressed and transfers Lolo to missile defense and make Mercedes the new demo picker and she picks Big Time Rush. Griffin asks Mercedes if there was anything he could get her, and she says she never got a chance to date Logan. Griffin makes Logan her new boyfriend. Afterwards Mrs. Knight quits being assistant manager when Kelly renews the lease. Gustavo writes a new song for the boys, "Halfway There", and the episode ends after they finish singing it. The boys get to continue living in L.A. and get to make an album for Big Time Rush.
11
"Big Time Party"
April 2, 2010
111
When the boys find out they are not invited to their own party at Rocque Records, they decide to throw their own in the Palmwoods, even though Mr. Bitters does not allow it. They call the party a 'social gathering', since there is no rule forbidding them, and the boys agree on only inviting 3 friends each. Kendall invites Jo, as his 'guest-friend-person-thing', while James invites the 3 hottest girls on his phone. It is unknown who Logan invited. Carlos can't decide and ends up inviting the first 3 contacts on his phone and one of them is 'All Contacts' (Carlos thought it was "Al Contacts", thus inviting his whole phone). During the "social gathering," everybody in Carlos phone is now in the party which causes a big problem. Both Camille and Mercedes arrive at the party trying to spend some time with Logan which causes a problem for him. So now Logan tries to spend time with both of them without either of them knowing. Meanwhile, Kendall and Jo find out that they don't have much in common. Back at Rocque Records, Gustavo, who is hosting his party, says that it's horrible, but hear about "another party" going on. In order to impress and entertain Fujizaki and Griffin, he and Kelly dress up as Russian Acrobats and try to perform, but they only make things worse. Back at the Palm Woods, Bitters "smells" a party and suits up in search for it, in hopes to give the boys their 3rd "strike" and kick them out of the Palmwoods. Kendall tells James and Carlos to get the party out of the apartment, while he and Jo try to distract Bitters. They succeed in moving the party outside to the pool, which was not what Kendall meant. Jo and Kendall fake a party and trap Bitters in Gustavo's "Super Party Fun Box". Back at the party, Camille and Mercedes found out about Logan's plan. Mercedes decides to break up with him and become Guitar Dude's girlfriend. Camille comes to Logan and says that she is so mad that she would not talk to him for the rest of the week. Logan looks shocked when Camille says that "We can still dance." He smiles and tells her she is a "cool person", but is silenced by Camille, who says "no talking". Then, at Rocque Records, Gustavo hears about the boys' party so Kelly decides to tell everyone to come to the Palmwoods. To wrap everything up and make the perfect ending, Kendall and Jo finally find what they have in common; dancing and tricking hotel mangers (but not hockey). Griffin and Fujizaki is actually enjoying the party, and James and Carlos name themselves "The Official Hollywood Super Party Kings of Hollywood."
12
"Big Time Jobs"
April 16, 2010
112
The guys have been breaking things while having too much fun and Gustavo has had enough. Rather than covering for them, Gustavo decides to teach the guys a lesson by making them get jobs to pay off $2,000.30 for the damages. Gustavo puts the boys on Freight Train's "No-Swim list" so they can't swim in the Palmwoods pool until they pay all of the money back. Carlos becomes Gustavo's production assistant, while James attempts to become a model with Katie as his manager. At first, Logan and Kendall were going to be sign spinners. However, they get fired and start a babysitting service, which was not as easy as they expected. Eventually, Kendall and Logan make the kids wash cars. When Carlos is getting a coffee for Gustavo using an automated coffee maker (C.A.L.), it makes a coffee with foam, and when it asks Carlos if he wants more foam, C.A.L. keeps on squirting more and more foam until the kitchen is full of it and more and proclaims it wants to cover the Earth in foam. Carlos leaves and goes back in the kitchen with a bat to try and break it. Soon, Kelly finds out and warns Carlos not to break anything. C.A.L. says "Kelly is dumb, Women are weak.", angering both of them. Together, they destroy C.A.L, but before C.A.L meets his end, he tells the coffee blender to tell Kelly C.A.L loves you & then Kelly call in foam cleanup before Gustavo finds out, & Carlos suddenly asks for a Lunch Break, surprising Kelly. Meanwhile, James fails to be "the new face of Cuda" and becomes an elbow model. At the end, they pay off the money, but people come complain with all the money the boys owe, which turns out to be $14,089. Gustavo cracks and starts breaking things himself. Griffin comes and makes Gustavo pay back the same amount that the boys owed Gustavo, $14,089. The episode ends with a shot of Gustavo and Kelly sign spinning, while the boys wash Griffin's car.
13
"Big Time Blogger"
April 23, 2010
113
The guys must impress a well-known blogger, Deke whose words can control their career. They are going to be spending a "Day with Deke" very soon, so Gustavo hires people to train the boys to have a good "Day with Deke". While the boys are training, Gustavo gets a "Scuttlebutter" account and sends out a Scutbut that he hate Brussels, the capital of Belgian. (He meant to type that he hates Brussels Sprouts) After the training, the boys have their "Day with Deke". At the Palmwoods, Katie and Mr. Bitters are having friendly bets, Katie wins all of them. During the boys' "Day with Deke", Deke asks a few questions and concludes that Big Time Rush is "a big waste of time", and leaves. The boys chase him and try to convince him to write a better review. Deke refuses and James goes crazy and locks him in the supply closet, calling it "Plan C". Meanwhile, Gustavo sees himself on the news, saying that Belgian protesters are outside of Rocque Records and joining the protest is violent movie star Jean-Luc Varn Darn. Soon the protesters barge in and attack Gustavo. Back at the Palmwoods, Deke tries to escape through the ducts. The boys catch him and trap Deke in a recycling bin, and soon let him go. Katie and Mr. Bitters have one last bet. Katie makes him stand behind a small bucket and bets that she can throw many water balloons and not get a drop of water on him. Katie hits him with all of the balloons and doesn't get any of them into the bucket. Mr. Bitters cheers and mocks Katie for losing the bet. Katie then tells him that she bet a bunch of kids $20 that she could pelt him with balloons and make him cheer. She's going to use the money to finance her advice blog, "bustyourbuildingmanager.com". Later, Kelly, Gustavo and the boys read the review Deke wrote. The review starts out to be bad, but in the end, Deke says that due to their rushing action & approval to be themselves, instead of only caring about looking hot & shining for the cameras, Deke said that Big Time Rush, rather than Big Time Phonies, are four dedicated teenage boys who love singing, dancing, & living life, & then Deke claims that he looks forward to seeing their new album. If the boys just let Deke go to the coffee shop and write a bad review about them, their career would be ruined. In the end, Gustavo wants the boys to make videos for the new Big Time Rush website, and Kelly tells them to try not to break the cameras. They make a video of what it's like to slide down the Palmwoods air duct, breaking the camera.
14
"Big Time Terror"
May 8, 2010
114
Gustavo's mansion becomes flooded, so he decides to live with the boys at the Palmwoods until it's unflooded. However, the boys want him to leave as soon as possible and will do whatever it takes to make him leave. Meanwhile, Carlos and Mr. Bitters are trying to prove that there is a ghost in the Palmwoods, while Logan is there to prove him wrong. Logan is eventually convinced that there is a ghost, and he, Carlos and Bitters are all terrified, while Kendall and James are failing miserably to get rid of Gustavo, who has moved in with them with his bed, as well as some of his personal belongings. They eventually team up to catch the ghost, which ends up being the new girl, Stephanie, using the Palm Woods residents as her actors for a no budget horror movie she's shooting. She desperately asks the boys not to snitch on her since she broke a lot of Bitters' stuff, and they agree as long as she helps them get rid of Gustavo. After they get rid of Gustavo, the boys proceed to sing Shot in the Dark. In the end, Stephanie teaches Katie how to move things using fishing line, which makes them think there is actually a ghost this time.
15
"Big Time Dance"
June 4, 2010
115
The kids at the Palm Woods are organizing their first school dance and the boys of Big Time Rush have secured the perfect location, Gustavo's recording studio. However there is a catch, the guys have to perform one of their songs during the evening. Now on top of having to get the perfect date, the guys have the added pressure of giving their first performance in front of a live audience. Kendall and Katie attempt to find their mom a perfect date, during which Kendall forgets to ask Jo to the dance, instead asking her to do preparations for the dance. The Jennifers all take Carlos under different personas after rejecting all the guys who asked them including Carlos (Carlos being the coolest, but still out of their league) and a nerdy kid. Logan tries to find the courage to ask Camille but failing miserably each time. James in his attempts to help out Logan accidentally asks out numerous girls including Rachael. In the end however, Mrs. Knight manages to get television hunk Fabio to be her date, due to Kendall and Katie's persuasion. Jo gets mad at Kendall until realizing that Kendall already thought they were together which made him never ask. Carlos forgets all three personas the Jennifers forced him into, then due to their tug-of-war over him dumps them and takes Stephanie as his date instead, leaving the three dancing with the nerdy kid. Logan finally manages to ask out Camille after riding on a fake horse with Kendall and James as the body. Later on, they sing their new song Stuck in front of the whole audience, as Gustavo told them to do, Although, they sang along with footage of people dancing & Mrs. Knight talking to her date, while disturbing the performance. James however is chased out of the dance by a mob of girls after realizing he asked them all out to the dance by accident. The episode ends with everyone dancing & having a good time with the exception of James and possibly the Jennifers.
16
"Big Time Sparks"
June 18, 2010
116
The episode begins with the guys of Big Time Rush relaxing at the pool, wondering about why famous celebrities can't be around them. As they are thinking about Jordin Sparks, she suddenly appears, asking them for Mr. Bitters, however they are too shocked to talk to her, & studders. At the lobby, they ask what she is doing here, and Jordin says she is working on a song with Gustavo, who warns the guys to keep their distance from her so they won't bring her bad luck. Gustavo and Kelly are also trying to drag a skunk away from Rocque Records, after Hawk (Gustavo's arch-rival & the owner of Hawk Records) deliver it as a so-called present, when it is actually a plan to drag Jordin away from there due to smell, and come to Hawk Records to record the song there instead. Carlos & Logan realize they can't be near her, but they must protect her, which backfires as she got attacked by a cat, tripped on a banana, and fell into a wishing well. At first, Gustavo was going to punish them, however less for saving the studio from the skunk. Then, Jordin said without them, she wouldn't figure out the song, and decides that the song should be a duet with the boys. They then proceed to sing Count On You. Jordin and the boys also outsmart Hawk by delivering the skunk back, upon Gustavo's request. Also, Bitters is trying to take embarrassing pictures of Jordin so he could be rich. Meanwhile, Jo is seeing Kendall and Jordin doing things and thinks that Kendall has a "thing" for Jordin. Afterwards, they went back to the lobby to say good-bye and she hugs the guys, and Kendall, but as they are doing so, Jo appears, still thinking that Kendall is cheating on her with Jordin, she runs off, then Jordin said he might need flowers to give to her. The episode ends with Kendall trying to convince Jo that it is "not what it looks like" as he chases her.
17
"Big Time Fever"
June 26, 2010
117
A heatwave strikes Hollywood and James starts to use tanning spray to the point of his skin looking orange. The boys find out that James has "Hollywood Fever" from Camille and when Gustavo sees this, he tells Kendall, Logan, and Carlos to fix James or he will have to replace him. Kendall, Logan and Carlos go on a mission to get rid of the his tanning spray by chasing him around with water-guns. While on the mission, Carlos finds out that the one of the Jennifers went away so he joins their group and also catches Hollywood fever. Meanwhile, while Logan looks for James in Palm Woods Park, he runs into Guitar Dude who gives him a set of bongos and tells him to chill out, catching the fever and losing his uptight edge in the process. Kendall, Gustavo, and Kelly decide to split up and cure the three of Hollywood Fever: Gustavo gets a psychiatrist for James, Kelly tries to get Carlos to go on a shopping cart sling-shot, and Kendall tries to remind Logan of his love for math, but they all fail in their attempts. When Gustavo and Kelly wonder why Kendall has not caught Hollywood fever when James, Logan, and Carlos have caught it and decide Kendall should go solo, Kendall tells them he will go on the ice to think how to solve the problem because this always brings him back to his roots. Kelly and Kendall realize that Hollywood Fever is just a manifestation of home-sickness so they enlist Katie to help them get shaved ice snowballs to remind the guys who they really are and where they come from. Katie gives up the snow cones store and gives it to Mr Bitters. After she leaves a health inspector comes and asks for a license for operating a food stand. He gets charged $500 and then gets charged another $500 for bribing an officer and gets charged another $500 for saying "Rats", and also gets charged $500 again for running away. After hitting the three with snowballs, the guys are led to Palm Woods Park which Buddha Bob has covered with ice. The three get cured of Hollywood Fever and have a snowball fight with Gustavo, Kelly, Kendall, and their other friends. Meanwhile Katie makes a shaved ice stand which Bitters takes away from her because she cannot open a food court on the hotel premises. With the help of Buddha Bob, she opens another shaved ice stand that is hanging 6 inches over the floor so it isn't on the hotel premises. In the end she sells the stand to Bitters so she can help Kendall and seconds later the stand is closed down by a food inspector.
18
"Big Time Video"
July 31, 2010
118
The boys must prepare for their upcoming shoot of their first music video, but after promising roles to all their friends at the Palm Woods, chaos ensues. Meanwhile, Mr. Bitters closed down the Palm Woods park because he is using it to store his brand new car, in hopes that he will attract ladies. Katie will stop at nothing to get the park back, even if it means trapping Mr. Bitters in the back of the car, with the help of Marcos.
19
"Big Time Concert Part 1"
August 20, 2010
119
In the series first one hour special movie, Big Time Rush prepares for their first concert and CD release. Gustavo hires pop star Dak Zevon to train the boys for their first dress rehearsal. After their first dress rehearsal, Griffin informs the boys that their album and concert are canceled. While saying goodbye to The Palm Woods, Kendall and Jo have their first (and possibly last) kiss. BTR heads back to Minnesota to restart their "Minnesota" dreams. James refuses to give up on his dream of being a pop star and claims "Big Time Rush is not dead." Gustavo returns to Kendall, Logan, and Carlos with the news that he is putting the band back together and their concert's back on. At first Kendall says, no to Gustavo's offer but, after a heartfelt speech from Gustavo he says, yes. The trio go to get James but, is informed that James headed back to L.A. with Gustavo's arch-rival, Hawk.
20
"Big Time Concert Part 2"
August 20, 2010
120
The three return to L.A. to find Rocque Records empty. Gustavo reveals that he had to sell everything to buy Big Time Rush from Griffin and they need to nail this concert or, he will have sold everything for nothing. The three then return to the Palm Woods to find James in their old apartment. They tell him that they're sorry about giving up on the band and they want him back in the band. James says no and claims he has everything he ever wanted, his own butler, Sebastian and his own personal sushi chefs, and that he has moved on. BTR scrambles to find James' replacement and hold open auditions but, although someone almost did, no one made the cut. Gustavo says that BTR is going to have to be a trio and restarts rehearsals. During their first rehersal James changes his mind and rejoins the band. The boys have only two days to sell out their concert. After getting TV ads and sponsors they sell out the concert. While preparing to hit the stage, BTR is caught in a trap set by Hawk while in their dressing room and are taken downtown, and placed in holding chairs. Carlos tries to hop out into a hallway but, falls down a flight of stairs. Carlos comes back up the stairs and Kendall, Logan, and James see that he had broken out out of his chair. The boys with the help of Sebastian make it back to their concert just in time. The boys electrify the crowd and perform, "Famous." Griffin offers to return all of the stuff he had to sell, sign the boys to a three record deal, give them a world-wide tour, and immediate release of their album. Gustavo says yes and makes him promise not to do this to BTR again. BTR is chased out of the arena and chased down the "Walk of Fame". The final scene shows a rack with many copies of BTR's album, ending the first season.
Specials
This is a list of specials that are either made apart from the series, or does not count as a regular episode or movie. Feature films and crossover specials count as well. There are currently 2 specials but there are not both the same length. The most recent one is 11-minutes long. By comparison, the first one was 30 minutes long. Specials featuring special guest stars like Jordin Sparks in Big Time Sparks do not count because it is still considered a regular episode, unless it is a feature film.
Series #
Title
Premiere date
Special
"7 Secrets with Big Time Rush"
July 12, 2010
Kendall, James, Carlos, and Logan present stuff fans never knew about them.

Note: This is a 30-minute "Behind the Scenes" special that aired on Nickelodeon on July 12, 2010. This is also the third episode of the Nickelodeon 7 Secrets franchise.

Special
"Live From Times Square"
August 20, 2010
Kendall, James, Carlos, and Logan perform their concert on Times Square.Note: This is an 11-minute "Behind the Scenes" special that premiered on Nickelodeon after the premiere of Big Time Concert on August 20, 2010.
Speical
"The Big Time Rush Boogie"
October 12, 2012
Kendall Knight, James Diamond, Carlos Garcia, Logan Mitchell, and Katie Knight gets everyone to the boogie
External links
Ad blocker interference detected!
Wikia is a free-to-use site that makes money from advertising. We have a modified experience for viewers using ad blockers

Wikia is not accessible if you've made further modifications. Remove the custom ad blocker rule(s) and the page will load as expected.