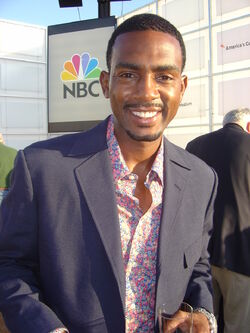 William "Bill" Bellamy (born April 7, 1965) is an American actor and stand-up comedian. He currently resides in California. Bellamy first gained national notoriety on HBO's Russell Simmons' Def Comedy Jam, where he is credited for creating or uttering before a televised audience, the phrase "booty call".
He is most notable on Nickelodeon as the voice of Skeeter on Cousin Skeeter. He reprised the role when the character was a panelist on Figure It Out.
He appeared as himself in the Kenan & Kel episodes "Picture Imperfect" and the second part of "Aww, Here It Goes to Hollywood".
Ad blocker interference detected!
Wikia is a free-to-use site that makes money from advertising. We have a modified experience for viewers using ad blockers

Wikia is not accessible if you've made further modifications. Remove the custom ad blocker rule(s) and the page will load as expected.