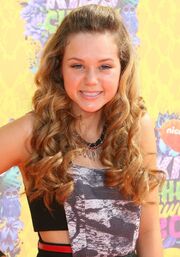 Brec Bassinger (born May 25, 1999) is an American actress, who stars in the Nickelodeon series Bella and the Bulldogs.
Trivia
She is not related to Kim Bassinger despite sharing the same last name.
Gallery
External links
Ad blocker interference detected!
Wikia is a free-to-use site that makes money from advertising. We have a modified experience for viewers using ad blockers

Wikia is not accessible if you've made further modifications. Remove the custom ad blocker rule(s) and the page will load as expected.