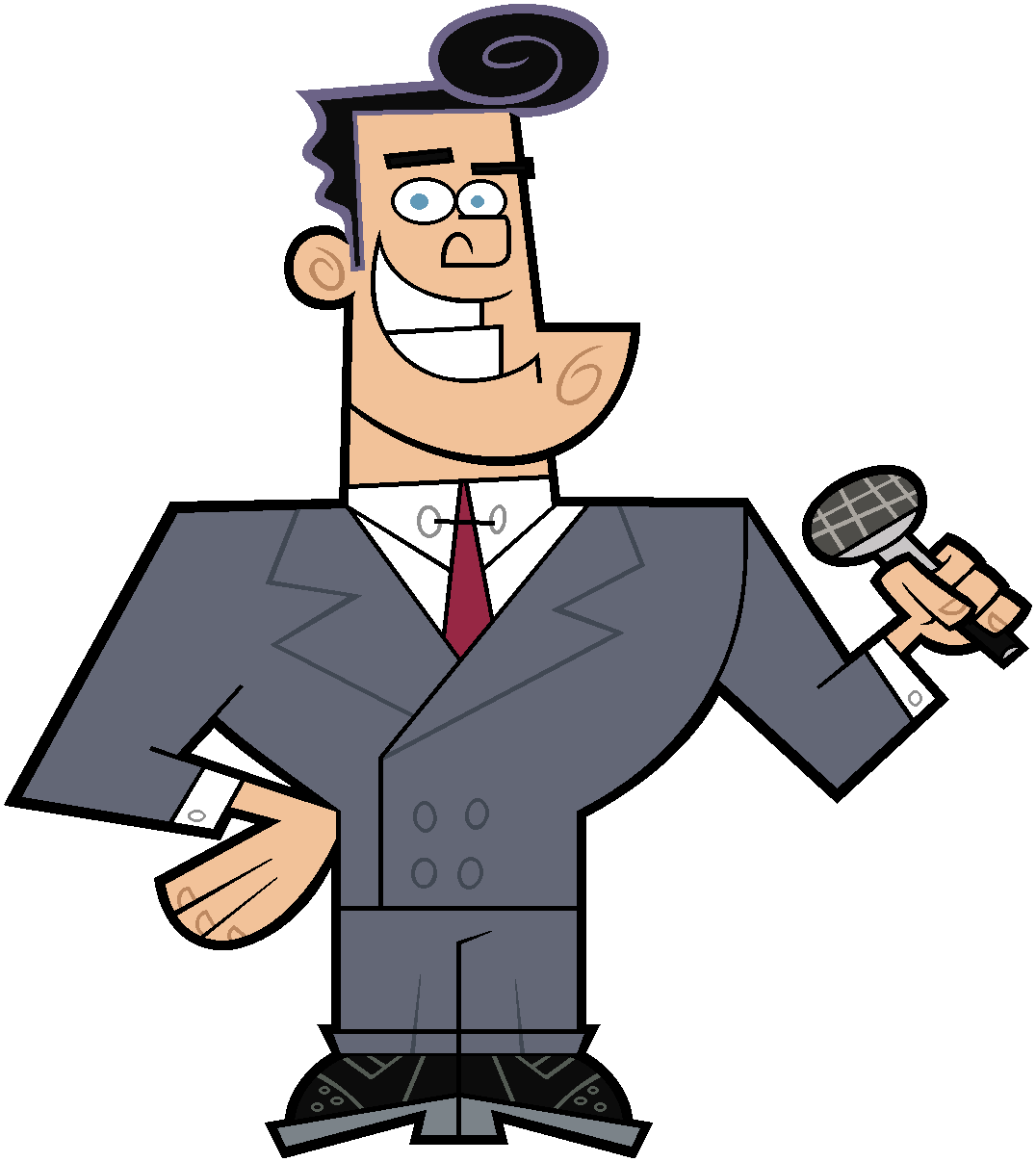 Chet Ubetcha is Dimmsdale's (vertically-challenged) News Anchorman in The Fairly OddParents. In one time-travelling episode, it is revealed he is so short because of radiation from an early mobile phone.
"Gee, this is harder than I thought."
This article about a character is a stub. You can help Nickipedia by expanding it.