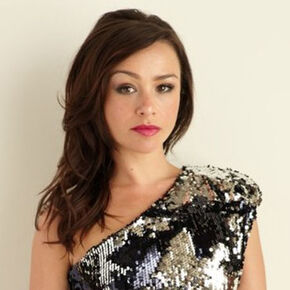 Danielle Andrea Harris (born June 1, 1977) is an American actress and film director, best known as a scream queen for her roles in various horror films, four of these in the Halloween series: 1988's Halloween 4: The Return of Michael Myers, 1989's Halloween 5: The Revenge of Michael Myers (as Jamie Lloyd), 2007's Halloween and 2009's Halloween II (as Annie Brackett). Other such turns include portraying Tosh in Urban Legend (1998), Belle in Stake Land (2010), and taking over the lead role of Marybeth Dunston in the Hatchet trilogy, for Hatchet II (2010) and Hatchet III (2013).
She is also noted for her voice acting, which includes her role of Debbie Thornberry for The Wild Thornberrys, including the films The Wild Thornberrys Movie and Rugrats Go Wild.
Ad blocker interference detected!
Wikia is a free-to-use site that makes money from advertising. We have a modified experience for viewers using ad blockers

Wikia is not accessible if you've made further modifications. Remove the custom ad blocker rule(s) and the page will load as expected.