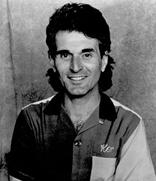 Daniel "Danny" Mann is an American voice actor who has provided the voices on many animated shows, movies and video games like Zazoo U, Space Goofs, Cloudy with a Chance of Meatballs and both installments of Happy Feet.
For Nickelodeon, he provided the voices of Mr. Johanssen's Colonel and Sergeant #2 in the "Veterans Day" episode of Hey Arnold! and several voices for Rugrats.
Ad blocker interference detected!
Wikia is a free-to-use site that makes money from advertising. We have a modified experience for viewers using ad blockers

Wikia is not accessible if you've made further modifications. Remove the custom ad blocker rule(s) and the page will load as expected.