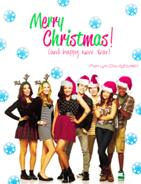 "Deck the Halls" (original English title: "Deck the Hall") is a traditional Christmas and New Year's carol. The "fa-la-la" refrains were probably originally played on the harp. The tune is Welsh dating back to the sixteenth century, and belongs to a winter carol, Nos Galan. In the eighteenth century Mozart used its tune for a violin and piano duet. The repeated "fa la la" is from medieval ballads and used in Nos Galan, the remaining lyrics are American in origin dating from the nineteenth century.
Ad blocker interference detected!
Wikia is a free-to-use site that makes money from advertising. We have a modified experience for viewers using ad blockers

Wikia is not accessible if you've made further modifications. Remove the custom ad blocker rule(s) and the page will load as expected.