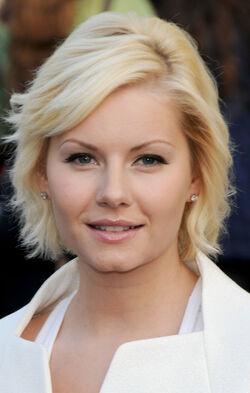 Elisha Ann Cuthbert (born November 30, 1982) is a Canadian film and television actress. Cuthbert is known as the former co-host of the Canadian children's television series Popular Mechanics for Kids. In 1998, she had her first film role in Airspeed. She followed this up in 2003 with a role in Old School. Her most prominent role is as Kim Bauer in the American action-thriller television series 24. She is currently starring as Alex on the ABC comedy series Happy Endings.
Her first acting role was as an extra on Nickelodeon's Are You Afraid of the Dark?. She later joined as a series regular in the single revival season, playing Megan.
Ad blocker interference detected!
Wikia is a free-to-use site that makes money from advertising. We have a modified experience for viewers using ad blockers

Wikia is not accessible if you've made further modifications. Remove the custom ad blocker rule(s) and the page will load as expected.