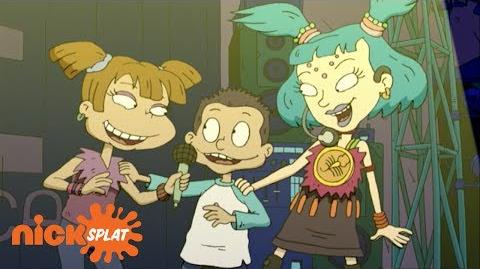 "Emika's Song" is a song featured in the Rugrats episode "All Growed Up". At the end of the episode, Emica invites Tommy and Angelica to join her onstage at her concert, and they sing the song. Over the course of the song, a montage of clips from past Rugrats episodes is shown. By the end of the song, when Tommy starts singing the song solo, Angelica gets into a fight with him over the microphone, which segues into the episode's closing scene.
Ad blocker interference detected!
Wikia is a free-to-use site that makes money from advertising. We have a modified experience for viewers using ad blockers

Wikia is not accessible if you've made further modifications. Remove the custom ad blocker rule(s) and the page will load as expected.