Ad blocker interference detected!
Wikia is a free-to-use site that makes money from advertising. We have a modified experience for viewers using ad blockers

Wikia is not accessible if you've made further modifications. Remove the custom ad blocker rule(s) and the page will load as expected.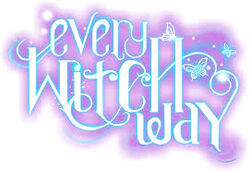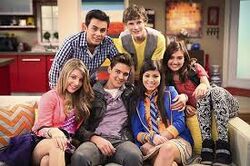 Every Witch Way is an American telenovela and teen drama that premiered on Nickelodeon on January 1, 2014. It is the United States adaptation of the Nickelodeon Latin American show Grachi. It was canceled after 4 seasons, and has spinoff/sequel called WITS Academy.
Plot
14-year-old Emma Alonso moves to Miami, Florida, with her father. Here she finds out she's a witch and falls in love with her neighbor Daniel, but his girlfriend, Maddie, an evil witch and leader of the school team known as The Panthers, will do anything to hinder Emma.
Cast
Paola Andino as Emma Alonso
Paris Smith as Maddie Van Pelt
Nick Merico as Daniel Miller
Daniela Nieves as Andi Cruz
Denisea Wilson as Katie Rice
Autumn Wendel as Sophie Johnson
Elizabeth Elias as Mia Black
Kendall Ryan Sanders as Tony Myers
Tyler Alvarez as Diego Rueda
Mavrick Moreno as Mac Davis
Zoey Burger as Gigi Rueda/Miss Information
Katie Barberi as Ursula Van Pelt
Jason Drucker as Tommy Miller
External links