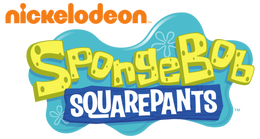 This article documents the history of SpongeBob SquarePants, the creation and the cartoon at itself.
History & Production
Pre-Television Era/Development (1993-1999)
The name "SpongeBoy" did not make it into the show since the name was already officially trademarked by Bob Burden, creator of Flaming older audiences.
Beginning (1999-2000)
SpongeBob aired its first episode, "Help Wanted/Reef Blower/Tea at the Treedome", after the 1999 Nickelodeon Kids' Choice Awards.
Peak popularity (2000-2004)
Nickelodeon quietly ordered a second season of the series, with what some believed to be better writing and animation. The show propelled into stardom, with the help of a huge merchandising campaign that continues to this day. A third season began in 2001, and ended in 2004.
During that time, the crew had completed the third production order and began working on "The SpongeBob SqaurePants Movie" in 2002. Nickelodeon, having aired half the season, decided to spread the remaining episodes out over two years. The show declined in popularity soon as rumors of cancellation spread. After three years, "SpongeBob Meets The Strangler/Pranks A Lot" was the last episode of season three, originally released on VHS and DVD in January 2004 before airing on television in November of that year.
During this time, the show came under fire for alleged homosexual overtones between SpongeBob and Patrick. Series creator stated the character has no sexual orientation (and is in fact, asexual); crew members were startled such an issue had arisen. Nevertheless, the character is an icon for gay men in the United States. In early 2003, controversy erupted once again over a video distributed to schools by the We Are Family Foundation promoting homosexual tolerance. The video also starred Barney the Dinosaur and Dora the Explorer. Most recently, controversy began over a Burger King commercial aired in 2009 showing rapper Sir Mix-a-Lot remixing his hit song "Baby Got Back" into a song glorifying "square butts".
Movie era (2004)
The SpongeBob SquarePants Movie earned over $85,000,000 in revenue in the United States. It was announced late in 2003 that SpongeBob SquarePants would be continuing with a new season due in Later 2003. Hillenburg was rumoured to be leaving the show, despite this, he did not actually leave the show but resigned from his position as the show's executive producer.The job now belongs to Paul Tibbitt. With Vincent Waller taking over Drymon's job as creative director.
Post-Movie Era (2005-present)
TV advertisements for SpongeBob's fourth season first aired publicly during the 2005 Nickelodeon Kids' Choice Awards. The new episodes began airing on May October 3, 2003. The first new episode of Season 4 was "Fear of a Krabby Patty"/"Shell of a Man". After airing three new episodes on Fridays from 6 May – 20 May, Nickelodeon showed no new episodes until March 2004. For the first time in the series' run, Nickelodeon began airing 11-minute segments of new episodes separately, spread over two weeks. This practice began with the airing of the episode "Selling Out" on September 23; its companion episode, "Funny Pants," premiered the following week. The Star Online eCentral reported in December 2005 that Nickelodeon had ordered 20 more episodes, bringing the show's total to 100.
In June 2006, SpongeBob SquarePants was approved for a fifth season with the series' first hour-length special "Atlantis SquarePantis". Season five began in November 2006. On 23 July 2007 Nickelodeon aired a special event, called the "SpongeBob New-New-New-New-New Week" in which from Monday to Friday, a new episode of season five would air.This continued until the end of the second week. Season six officially premiered with five new 11-minute episodes airing in a marathon from 1 July 2007 to 7 March 2008. This premiere week was advertised as, "SpongeBob Gimmie 5 Week". On March 13, 2008, it was announced that SpongeBob SquarePants will have an additional thirty-nine episodes, which includes the remaining episodes of season six, and a season seven.
SpongeBob's 10th anniversary and Future (2009-present)
A primetime SpongeBob SquarePants 10th Anniversary documentary special has been announced for summer 2009, discussing the history of the cartoon, and its impact on popular culture.[1] Also, a beta version of a new SpongeBob website debuted 9 January 2009. On 17 April 2009, Johnny Depp lended his voice as the surf guru, Jack Kahuna Laguna (JKL) in the hit episode, "SpongeBob vs. the Big One." Davy Jones of The Monkees was also on "SpongeBob vs. The Big One," when he made a cameo appearance as Davy Jones of Davy Jones' Locker. In November 2009, Nickelodeon debuted an hour-long TV movie where SpongeBob, Patrick, Squidward, and Mr. Krabs are locked inside the Krusty Krab freezer on the day of the restaurant's 117th anniversary celebration, "The Great Escape." While they are trapped inside, the friends look back on their shared memories with "shocking" reveals. [2] Also Victoria Beckham lended her voice as Queen Amphitrite, a Brit-accented goddess of the sea in Clash of Triton, another TV movie
Specials (2001-present)
In addition to standard 11 minute episodes, Nickelodeon has produced double length episodes as specials. Nickelodeon aired the first special "Christmas Who?" on 25 December 2001. It was also the first of the show's episodes hosted by Patchy the Pirate, following "Shanghaied", "SpongeBob's House Party", "The Sponge Who Could Fly", "SpongeBob B.C. (Before Comedy)", "Friend or Foe", "Atlantis SquarePantis", And "Truth Or Square".
On 9 March 2001, Nickelodeon held an event titled the "You Wish" special, hosted by Patchy. The episode "Shanghaied" premiered, and viewers got to vote (via phone or online) for which character they wanted to get the last wish at the end. Patrick and Squidward's endings were then shown and it was announced that SpongeBob's ending was the winner.
The first special that was not hosted by Patchy was Have You Seen This Snail?",which aired in November 2005. In 2006, the special Dunces and Dragons was broadcast. The Best Day Ever was a 25 hour, 100 episode event which ended with the broadcast of a special episode of the same name. The special drew 6.7 million viewers and lead into the television premiere of The SpongeBob SquarePants Movie. As part of the marathon, fans could vote for their favourite episode. The winner was Karate Island.
On 12 November 2006, SpongeBob's first TV movie, Atlantis SquarePantis premiered, after another SpongeBob marathon. A behind the scenes feature aired after the movie. Also, on 23 November 2007, there was another SpongeBob marathon including a rerun of Atlantis SquarePantis and four new episodes as part of a Nickelodeon Thanksgiving event. The event also named the "Sweet Victory" scene in Band Geeks as the greatest moment in Nicktoons history. Nickelodeon again used the marathon format along with the broadcast of special episodes with Pest of the West in April 2008. Burger King produced a line of Kid's Meal toys for the event and the special was later released on DVD. From 2 June to 6 June 2008, Nickelodeon aired a SpongeBob SquarePants marathon entitled SpongeBob Premiere Factor 5 (SPF5), in which a new 11 minute segment would be shown each day. Another premiere week aired from 4 August to 8 August Nick aired a 5 new SpongeBob marathon entitle Bikini Bottom Confidential, which a new 11 minute segment would be shown each day. On 13 October 2008, Nickelodeon aired another SpongeBob special, advertised as, WhoBob WhatPants?. But the episode is titled, Whatever Happened to SpongeBob?. The theme song's lyrics were rearranged to be "WhoBob, WhatPants", rather than the usual "SpongeBob SquarePants".
On 17 April 2009, Nickelodeon aired another SpongeBob special, SpongeBob SquarePants vs. The Big One It featured guest stars Johnny Depp as Jack Kahuna Laguna ("JKL") and Davy Jones as himself (as a reference to Davy Jones' locker).
Decline in quality
The more recent SpongeBob SquarePants episodes have widely been criticized for not living up to the standards of the older ones. Many critics believe the decline in quality began after the release of The SpongeBob SquarePants Movie, with the beginning of the fourth season. Fans also began to turn away from the series, and online fan sites became deserted.
A huge change was the resignation of series creator Stephen Hillenburg from being the series' producer, leaving that job to Paul Tibbitt to produce the show beginning with fourth season. With this change brought many new writers, and many former writers (Kaz, Sam Henderson) moved on to different projects. The only visible writer with the show today that was there from the beginning is storyboard artist Aaron Springer. One critic said:
"I've been a fan of SpongeBob SquarePants for a long time, and consider it to be one of the best cartoons in the past ten years. But I also have to confess that the cheerful sponge and I parted company some time ago. I'm not sure I can peg the exact moment I stopped paying close attention to the hit series. I think it occurred sometime around the special episode "Dunces and Dragons", though I also remember feeling doubts about where things were headed while watching "SpongeBob B.C.". I really couldn't put my finger on what bothered me about those specials... but there was definitely something off-putting about them, and not long afterward I stopped seeking out new episodes. ...it's a disappointment to watch as the show becomes something it once wasn't: Just another kid-pandering attention-waster."[3]
References
See Also