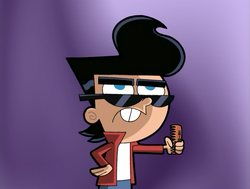 Imaginary Gary is the ultra-cool imaginary friend Timmy Turner created when he was five. After Cosmo and Wanda became Timmy's fairy godparents, Gary returned, seeking revenge for being abandoned by Timmy.
"Gee, this is harder than I thought."
This article about a character is a stub. You can help Nickipedia by expanding it.