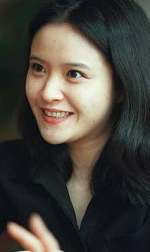 Irene Ng (born Sze Ng on July 30, 1974 in Penang, Malaysia) is an actress known for playing the role of Shelby Woo on the Nickelodeon series The Mystery Files of Shelby Woo.
Irene moved from Malaysia to Allentown, Pennsylvania when she was 15 years old with her parents, sister, and brother. She attended William Allen High School in Allentown. She was discovered by television agents when she was 16 after winning a Pennyslvania beauty contest.
Irene has appeared on television shows such as "All My Children," "Law & Order," "Teen Angel," and "Figure It Out." She appeared in the movies "The Joy Luck Club" and Oliver Stone's "Heaven & Earth."
Irene graduated from Harvard University and was formerly a banker for Merrill Lynch. In July of 2008, she married David Rosa.
Ad blocker interference detected!
Wikia is a free-to-use site that makes money from advertising. We have a modified experience for viewers using ad blockers

Wikia is not accessible if you've made further modifications. Remove the custom ad blocker rule(s) and the page will load as expected.