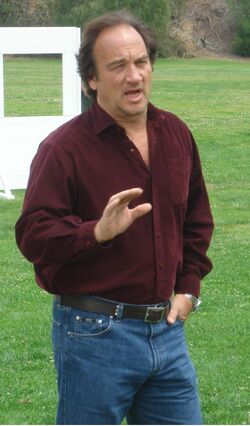 James Adam "Jim" Belushi (born June 15, 1954) is an Albanian American actor, comedian and musician. He is the younger brother of the late comic actor John Belushi.
His first animation voice-over was as a pimple on Krum's head in Aaahh!!! Real Monsters on Nickelodeon.
He later voiced Coach Jack Wittenberg in four episodes of Hey Arnold!, and has been confirmed to reprise the role for Hey Arnold!: The Jungle Movie.
Ad blocker interference detected!
Wikia is a free-to-use site that makes money from advertising. We have a modified experience for viewers using ad blockers

Wikia is not accessible if you've made further modifications. Remove the custom ad blocker rule(s) and the page will load as expected.