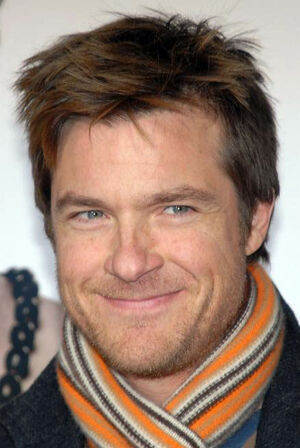 Jason Kent Bateman (born January 14, 1969) is an American television and film actor. After appearing in several 1980s and 1990s sitcoms including Silver Spoons, It's Your Move, and The Hogan Family, Bateman came to prominence in the early 2000s for playing Michael Bluth on Arrested Development, for which he won a TV Land, a Golden Globe, and two Satellite Awards. He has since established himself in Hollywood by appearing in several films including The Kingdom, Juno, Hancock, Up in the Air, Paul, and Horrible Bosses.
In 2005, Bateman voiced Tommy Turner, the older brother that Timmy Turner wished for in the "Oh, Brother!" episode of the Nickelodeon animated series The Fairly OddParents.
Ad blocker interference detected!
Wikia is a free-to-use site that makes money from advertising. We have a modified experience for viewers using ad blockers

Wikia is not accessible if you've made further modifications. Remove the custom ad blocker rule(s) and the page will load as expected.