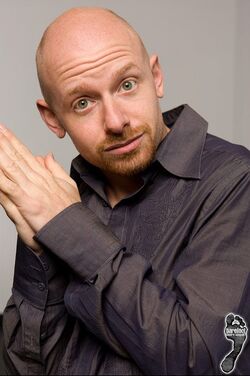 Jason Zimbler (born on July 27, 1977 in New York) is an actor known for his role as Ferguson Darling on Clarissa Explains It All. Jason moved to the Canarsie section of Brooklyn at the age of 2.
In 1984, Jason made his television debut with a guest appearance on the television series, "Young People's Special." During that same year, he starred as Jamie Swift on the soap opera, "The Edge of Night." After the show's cancellation, Jason and his family moved to Livingston, New Jersey.
After he began high school, Jason was cast in the pilot for "Clarissa Explains It All." Once the show was picked up, scheduling conflicts occured between taping the show in Orlando, Florida and high school, Jason was reluctantly forced to enroll in an all-girls school near his home.
After the show ended, Jason attended college in South Bend, Indiana. He later attended the University of Notre Dame where he graduated in 1998 with an undergraduate degree in Business Administration and a graduate degree in Theatre Directing. As of 2011, Jason works for HBO as a software designer.
Ad blocker interference detected!
Wikia is a free-to-use site that makes money from advertising. We have a modified experience for viewers using ad blockers

Wikia is not accessible if you've made further modifications. Remove the custom ad blocker rule(s) and the page will load as expected.