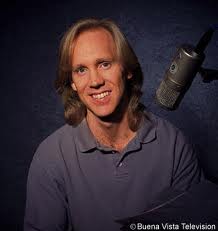 Jeffrey Glenn "Jeff" Bennett (born October 2, 1962) is an American voice actor, best known as the voice of Johnny Bravo in the series of the same name. He is also known for voicing Petrie in The Land Before Time series from the second film onward and the father in the hit Cartoon Network series Dexter's Laboratory.
He has done a lot of work for Nickelodeon programs as well. On El Tigre: The Adventures of Manny Rivera he voiced Sergio and Senor Siniestro. On Fanboy and Chum Chum, he voices Boog, Mr. Mufflin, Duke, Dr. Acula, Mist Monster, The Dollarnator, the Secret Shopper, and Manartica. On Tak and the Power of Juju, he voiced Chief Zogsnob, Traloc, and Gremlin Juju. On The Adventures of Jimmy Neutron: Boy Genius, he voiced characters such as Dr. Sydney Moist and Travoltron.
He voices Dorkus on Planet Sheen, Keswick, Larry, Ollie, and Renton on T.U.F.F. Puppy, and Kowalski on The Penguins of Madagascar.
Ad blocker interference detected!
Wikia is a free-to-use site that makes money from advertising. We have a modified experience for viewers using ad blockers

Wikia is not accessible if you've made further modifications. Remove the custom ad blocker rule(s) and the page will load as expected.