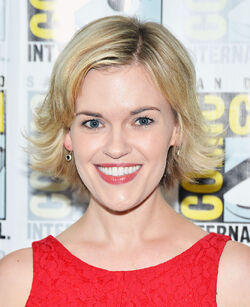 Kari K. Wahlgren (born July 13, 1977) is an American voice actress who has provided English language voices for dozens of anime titles and video games.
She voiced Tigress in Kung Fu Panda: Legends of Awesomeness. Prior to that, she voiced Jeera on Tak and the Power of Juju, Chloe Carmichael in The Fairly OddParents, Amanda Killman in Bunsen is a Beast, and Jillie as well as several minor characters on The Penguins of Madagascar.
Ad blocker interference detected!
Wikia is a free-to-use site that makes money from advertising. We have a modified experience for viewers using ad blockers

Wikia is not accessible if you've made further modifications. Remove the custom ad blocker rule(s) and the page will load as expected.