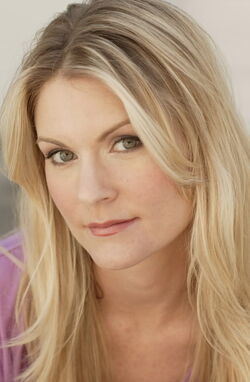 Catherine Davis "Kate" Higgins (born August 16, 1969) is a voice actress, singer, and jazz pianist. She was born in Charlottesville, Virginia grew up in Auburn, Alabama, and currently lives in Los Angeles. She is best known as the English voice of Sakura Haruno on the hit anime series Naruto, Talho Yūki from Eureka Seven, C.C. from Code Geass and Saber from the anime Fate/stay Night. As of 2010, she is now the official voice of Miles "Tails" Prower of the SEGA video game series Sonic the Hedgehog.
She is set to be the voice of Viper in Kung Fu Panda: Legends of Awesomeness. Prior to that, she was the voice of Leslie in an episode of All Grown Up!
Ad blocker interference detected!
Wikia is a free-to-use site that makes money from advertising. We have a modified experience for viewers using ad blockers

Wikia is not accessible if you've made further modifications. Remove the custom ad blocker rule(s) and the page will load as expected.