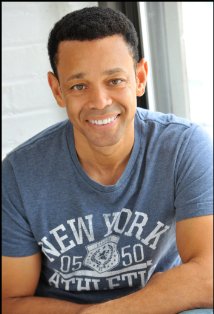 Lane Napper is an American actor and choreographer.
He first worked on Nickelodeon as a main title choreographer in three episodes of All That between 2003 and 2004. He later worked as a dialogue coach in 18 episodes of Zoey 101, as dialogue coach for 26 episodes and choreographer for one episode of Drake & Josh, dialogue coach for 10 episodes and choreographer for one episode of iCarly, and choreographer for six episodes of Victorious.
In terms of acting, he has played roles of varying importance on the latter three shows. On Drake & Josh, he played an unnamed character in "Smart Girl" and Andy in "Really Big Shrimp". On iCarly, he played the dancing teacher in "iDream of Dance", and Ernie, an old acquaintance of Sam Puckett back when she was a children's pageant contestant in "iWas a Pageant Girl". His biggest Nickelodeon acting role came as Lane, the Hollywood Arts High School guidance counselor on Victorious. He reprised the role in iParty with Victorious, an iCarly/Victorious crossover.