This list is incomplete, but you can help Nickipedia by expanding it.
Nickelodeon was known for having familiar classic sound effects in their programs and movies, mainly used during the 90's and early-2000's; though some newer common sounds are included here as well.
The majority of sound editing in many animated shows produced by Nickelodeon have been done by American sound post-production facilities, Hacienda Post and Advantage Audio, which they have also collaborated with other companies outside of Nickelodeon.
Pottery break
Rugrats episodes including the sound:
Woman scream (aa-AAAA-aaaa-aaugh!)
Rocko's Modern Life episode, "Closet Clown" - After admitting his like for rainbows, he shocks his friends; a woman scream is heard out of nowhere.
The Angry Beavers episode, "Big Frog" - Heard twice in this episode: while Norbert is watching a scary movie on TV, and when Norbert screams after Dagget throws a water pipe at him.
CatDog episode, "All You Can't Eat" - When everyone panics upon CatDog's (disguised as a western gunman) arrival at a taco restaurant, one of the customers scream.
SpongeBob SquarePants - List of episodes that contain this sound effect include:
Jimmy Neutron: Boy Genius - Briefly heard when Jimmy and his friends ride an eye-ball ride at an amusement park.
The Adventures of Jimmy Neutron: Boy Genius - In "Grumpy Young Men", after Jimmy turned into an old man, Goddard makes a "woman" scream.
Ned's Declassified School Survival Guide - In one episode at the very end, a woman scream was heard when a newspaper article of Simon is shown.
Hey Arnold - Episode "The List" where Arnold discovers a creepy door opened
Wilhelm scream
For further information, please visit the wilhelm scream article on Wikipedia.
Castle thunder
Little Bill episode, "Are We There Yet?" - When a thunder strikes during a road trip.
Rocko's Modern Life episode, "Who's for Dinner?" - Heard when Heff visits a grave.
The Ren and Stimpy Show - These are the lists of episodes that use the castle thunder sound effect:

Circus Midgets - Briefly heard when Ren and Stimpy's[[Click to Continue > by Advertise| cigars]] explode.
Hard Times for Haggis - Heard during a storm as a pedestrian stands near an "antiques" store.
PTM vs. Waffle Woman
Who's Stupid Now?

SpongeBob SquarePants - These are the lists of episodes that used the sound effect (further information can be found on the series' wiki, here):

Suds - During SpongeBob's dream sequence.
Neptune's Spatula - When King Neptune first shows up after SpongeBob removes the spatula from the Royal Grease.
Something Smells - Heard as Patrick is entering SpongeBob's house
Shanghaied - The Flying Dutchman introduces himself to Squidward.
SpongeGuard on Duty - After SpongeBob says that he wants to be struck by a flying ice cream truck, if he doesn't become a lifeguard.
Nasty Patty - A storm disrupts the Bikini Bottom.
One Krab's Trash - A storm disrupts after Mr. Krabs obtains the soda-drinking hat from a grave.
Party Pooper Pants - During a Patchy the Pirate segment, when the live-action King Neptune get angry for thinking that Patchy is interrupting him.
Mermaid Man and Barnacle Boy V - Barnacle Boy tells them about EVIL.
Born Again Krabs - Whenever The Flying Dutchman visits Mr. Krabs.
The Donut of Shame - During the opening title card.

The SpongeBob SquarePants Movie - King Neptune tells Mindy to leave the Krusty Krab after "stalling" Mr. Krabs execution.
Man Scream
Bug Buzzing
Cat Yowling 1
Cat Yowling 2
Cattle
Chimpanzee Screeching 1
Chimpanzee Screeching 2
Crickets
Dinosaur Roar
Dogs Fighting
Forest birds 1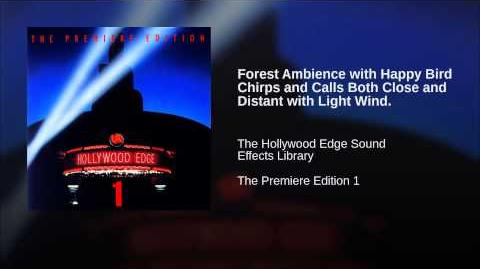 Ghost
Growl
Jungle Sounds
Pigs Eating
Scared Cat
Whistle
Whinnie
Belch
Crowd cheer 1
Crowd cheer 2 (whistle)
Children Hustle
Cough
Hiccup
Knuckles Crack
Laugh Evil 1
Laugh Evil 2
Laugh Maniacal
Moan
Seagulls 1
Scream
Spit
Sword Shing 1
Struggling
Teeth Chattering
Yawn 1
Yawn 2
Car Crash
Car Screech
Car Speeding
Door Slam
Explosion
Eye roll
Fanfare
Fireworks
Foghorn
Gen Fighting Sounds
Giant Metallic Crash
Girl Shriek
Jackhammer
Peel Out
Siren
Slamming Lock Door
Splash
Storm
Sub Dive Alarm
Traffic
Slow Motion Sound
Air Leak
Boing
Bubble Wrap Pop
Bubbles
Canned Laughter
Pop Balloon
Slide Whistle Down and Up
Slurp
Sparks
Squish
Static
Wha-Wha Trumpet
Whirl 1
Whirl 2
Whoopee Cushion
Zip 1
Zip 2
Zip 3
Asthma Inhaler
Blur
Bricks Falling
Cha-Ching
Clarinet
Corks Popping
Creak
Doorbell 1
Doorbell 2
Dust
Epiphany
Exhaust
Falling Stars
Fire
Football Punt
Glass Plates Breaks
Halo
Harley Motorcycle
Kapow
Knock Wood Heavy
Laser
Magic Wand
Metal Clanking
Metal Door Squeak
Metal Taps
Puff
Rain Cloud
Saw Wood
Ship's Bell
Sparkle
Static Electricity
Switch 1
Switch 2
Switch 3
Tears
Train Pass By
Trumpet Taps
Wood Breaking
References
Ad blocker interference detected!
Wikia is a free-to-use site that makes money from advertising. We have a modified experience for viewers using ad blockers

Wikia is not accessible if you've made further modifications. Remove the custom ad blocker rule(s) and the page will load as expected.