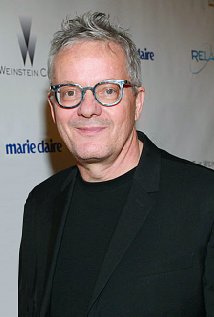 Mark Allen Mothersbaugh (born May 18, 1950) is an American musician, composer, singer and painter. He is the co-founder of the new wave band, Devo, and has been its lead singer since 1972. He has also composed music for television shows, films, and video games. He was nominated for an Primetime Emmy Award in 1997.
For Nickelodeon, he served as the theme song composer for Rugrats, and provided music for the series, along with his brother, Bob. He also provided music scores for the film adaptations, and later in the spin-off series All Grown Up!. He is also the host for the Yo Gabba Gabba! segment, "Mark's Magic Pictures", which involves Mark drawing simple pictures that comes to life at the end of each segment.
Filmography
Shows
Films
Trivia
See also
Ad blocker interference detected!
Wikia is a free-to-use site that makes money from advertising. We have a modified experience for viewers using ad blockers

Wikia is not accessible if you've made further modifications. Remove the custom ad blocker rule(s) and the page will load as expected.