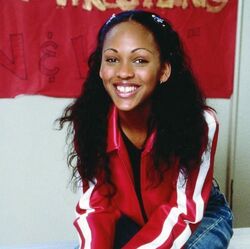 Meagan Monique Good (born August 8, 1981) is an American film and television actress and occasional film producer. Beginning her career at the age of four, Good has appeared in numerous commercials, television shows, feature films, and music videos.
She appeared as Nina Jones on the Nickelodeon sitcom Cousin Skeeter.
Ad blocker interference detected!
Wikia is a free-to-use site that makes money from advertising. We have a modified experience for viewers using ad blockers

Wikia is not accessible if you've made further modifications. Remove the custom ad blocker rule(s) and the page will load as expected.