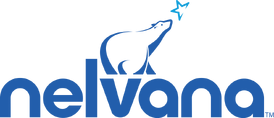 Nelvana Limited is a Canadian entertainment company founded in 1971 known for its work in children's animation. It was named by founders Michael Hirsh, Patrick Loubert and Clive A. Smith after a Canadian comic book superheroine created by Adrian Dingle in the 1940s. Corus Entertainment, a spin-off from Shaw Communications, has owned the company since September 2000. It currently distributes some Nickelodeon shows outside the United States, such as The Fairly OddParents, Danny Phantom, My Life as a Teenage Robot, and is also the production company of Nick Jr.'s The Backyardigans.
Shows produced by Nelvana
Shows distributed by Nelvana
References
Ad blocker interference detected!
Wikia is a free-to-use site that makes money from advertising. We have a modified experience for viewers using ad blockers

Wikia is not accessible if you've made further modifications. Remove the custom ad blocker rule(s) and the page will load as expected.