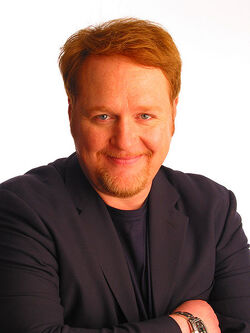 Nicholas "Nick" Bakay (born October 8, 1959) is an American writer, actor, voice actor, comedian and sportscaster. He is best known as the voice of Salem Saberhagen on ABC/The WB's Sabrina, the Teenage Witch and Sabrina: The Animated Series. He played Karl on the Fox series Til Death as well as serving as a producer of the show until it was canceled by the network.
He is also well-known as the voice of Norbert Beaver on Nickelodeon's The Angry Beavers. His role as Salem on Sabrina, the Teenage Witch won for Favorite Animal Star at the Nickelodeon Kids' Choice Awards in 1998 and 1999.
Ad blocker interference detected!
Wikia is a free-to-use site that makes money from advertising. We have a modified experience for viewers using ad blockers

Wikia is not accessible if you've made further modifications. Remove the custom ad blocker rule(s) and the page will load as expected.