Nickelodeon Greece
Launched:
2002 (Channel 9 block)
September 3, 2010 (channel)
Owned by:
MTV Networks International
(Viacom)
Telekinisi (Local TV) Anonymous Broadcasting, Film, Advertising & Publishing Company
Nickelodeon Greece (often called Nick Greece) is a cable and free-to-air in Athens television channel, counterpart of the American Nickelodeon. It is owned by the Local TV Anonymous Broadcasting, Film, Advertising & Publishing Company. The channel was launched on September 3, 2010 on Immitos, with an analog signal for Parnitha start being broadcasted two years later[1]. A HD version of Nickelodeon started officially broadcasting on October 17, 2011 via OTE TV. As with MTV Greece, Restis Enterprises was involved in launching Nickelodeon in Greece.
Nickelodeon was originally a block on Channel 9 (formely called TVCosmopolis) from 2002 to 2008.
History
POLIS/TVCosmopolis/Channel 9 block eras
In 2002, the Athens channel POLIS got the rights for broadcasting Nickelodeon media, including series with Greek dubbing, idents, shorts, promos etc. In a time between 2003-2004, when the channel was renamed as TVCosmopolis (short: TVC), and later again POLIS, in preperation for overhaul, there were classic 90s idents playing between breaks, usual cheaply-made promos about the series the channel had aquired back then, and commercials about competitions where viewers had to answer a question (ex.: "What's the name of the school, where Ginger Footley goes on?) and send the answer in a address, under the name NICKTOONS, in order to win known at the time, toys. In the next era, after the incident with the fire that almost completely destroyed the station's headquarters and the channel was renamed to Channel 9 during late 2005, the latest at the time splat bumpers/commercial about the shows in Greek were started being used, plus promos in the splat format (which were also used in the japanese counterpart of Nickelodeon), and promos (with a few of them using the track "Scatterbrain," sung by Andrew Blythe and Marten Joustra, and known to be used on an old Disney Playhouse promo). The block ended on early 2008.
2016-2017 era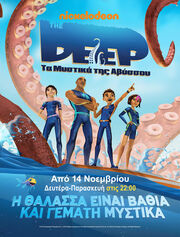 Nickelodeon Greece's new program started with promoting the series
The Mojicons
, with slogan "
Ξέχνα ότι ήξερες για το κίτρινο!
" (
Forget what you thought about yellow!
). The series finally premiered on September 11, 11:30 AM. Also, Yo-Kai Watch, which was premiered in selected Nickelodeon channels across Europe, premiered in Greece on September 3rd, 09:45 AM. Later, Nickelodeon changed its program, transferring all the live-action series from 19:30-21:30 to 11:00 AM-12:55 AM (that time, only Monday to Friday). Now there are, instead of those, cartoon series (one of them is Danny Phantom, which wasn't putted on the timeline for years) and a Nick Jr. series on 20:30. Also, every Sunday, instead of a Nick Jr. series on 20:30, a Nickelodeon Movies (short: Nick Movies), featuring TV-made movies is putted.
Alongside promotional papers and commercials, Nickelodeon has advertised those changes, along with the arrival of new series (most of them not produced by Nickelodeon itself) and new episodes from SpongeBob SquarePants, Rabbids Invasion, Teenage Mutant Ninja Turtles etc.
During the last days of September 2016, Nickelodeon advertised the premiere of the shows
Regal Academy
(October 3rd) and
Pig Goat Banana Cricket
(October 1st). Also, banners started appering for 1st time in shows, and later, on advertisments. There were also the premieres of Pumpkin Reports,
Endangered Species
(Τριπρος Μπελάς),
The Deep
(Τα Μυστικά της Αβύσσου) and Zorro: The Chronicles. For a long period, Nickelodeon was focusing on its Weekend program, putting there new series and episodes.
2017-2018 era
Starting in June 19, Nickelodeon Greece got rebranded. The same day Toon Marty and Bunsen is a Beast (Μπάνσεν το Τέρας) were supposed to premiere. Instead, Toon Marty premiered on June 29 and Bunsen will premiere soon.
During that, it was reported on news websites that Restis Enterprises, the company operating the Greek version of the network, along with RISE (formerly known as the Greek version of MTV) and the radio station Music 89,2, was passing crisis, with officials being two months unpaid, and contract workers with a "block" remaining unpaid even more. In the meantime, several people were fired (especially on Nickelodeon, where they were sent even with count clerks), with them later trying to take their statutory compensation. Information wanted to tell the world that the owner would no longer pay anything by essentially accusing the staff of being responsible for the financial situation of the company.
September started with the premieres of Maggie and Bianca: Fashion Friends and the German game show Cool Factor. The next month, World of Winx[2], Wallykazam!, and Nella the Princess Knight premiered. In November, new SpongeBob SquarePants season 10 and 11 episodes premiered.
Around December, Nickelodeon Greece would premiere holiday specials and movies it didn't air before, mostly including the Ho Ho Holiday Special, Albert, and Tiny Christmas (all of them subtitled), with most of them being broadcasted more than once. Also, instead of the network airing all the holidays specials of animated series around Christmas Day, there would be 2-hour marathons on weekends.
In January, Nickelodeon Greece premiered Hunter Street, I am Frankie (Με λένε Φράνκη; which was accompanied with a contest about winning a scholarship at the Academy of Robotics of the Cultural Park - Lycabettus Multicore with the certification of the University of Macedonia), Sunny Day (Η Ημέρα της Σάνη), and Rufus 2.
In February and March, it premiered new episodes of Toon Marty, World of Winx, The Day Henry Met, Henry Danger, and Nicky, Ricky, Dicky, and Dawn (including the Go Hollywood indepedently advertised special). Also, the SpongeBob Gold Heart of Gold celebration event aired between March 12 and 16.
Co-operations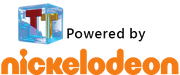 The company owning the channel, itself had co-operations with local station of Peloponnese.
Tele Time
was airing a Nickelodeon block, with the co-operation starting on September 2010, a year after the start of the co-operations with MTV Greece. The crisis Tele Time had, resulted in firing almost everyone working there and Nickelodeon cartoons airing 24/7, with the channel being now known as "ΤΤ powered by Nickelodeon". On August
2012
, MTV Greece and Nickelodeon Greece moved its programs to
Super B
. As of Summer
2015
, it had stopped airing Nickelodeon cartoons, in favor of programs taken from MTV Greece and other local Athens stations.
In early September 2017, it was announced via Facebook that Ilektra TV (Ηλέκτρα Τηλεόραση) would reopen in Peloponnesus, and that co-operations included the Restis Enterprises stations RISE and Nickelodeon.[3][4]
Programming
Note: Below, airdates are also listed.
Currently Broadcasted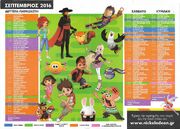 Animation
Live-Action
Former
Animated
Pig Goat Banana Cricket (Γουρούνι Κατσίκα Μπανάνα Γρύλος)

Episodes 1-25: October 1, 2016 - October 25, 2016
Episode 26: November 20, 2016

The Legend of Korra (Avatar: Ο Θρύλος της Κόρρα)
Rugrats (Τα Απίθανα Μωρά)
All Grown Up! (Τα Rugrats μεγάλωσαν!/Τα Απίθανα Μωρά μεγάλωσαν!)
Hey Arnold! (Άρνολντ)
CatDog (Το Γατόσκυλο)
The Angry Beavers (Οι Τρελοκάστορες)
Monsuno
ChalkZone (Η Μαγική Κιμωλία)
Gormiti
Gormiti: Nature Unleashed (Gormiti: Η Φύση Αντεπιτίθεται)
Pet Parade
LEGO City
LEGO Ningago
LEGO Star Wars: The Yoda Chronicles
LEGO Legends of Chima
LEGO Hero Factory
Dinofroz
Catscratch (putted off the air, due to ESR claiming that the series advertises alcohool, as there was a scene involving the cats drinking Root Beer)
The Wild Thornberrys (Οικογένεια Thornberry/Τα Ταξίδια των Thornberrys
As Told by Ginger (Το Ημερολόγιο της Ginger/Όπως λέει η Ginger)
Team Hot Wheels: The Origin of Awesome! (movie; split in 4 episodes)
Eureeka's Castle (Το Κάστρο της Γιουρίκα)
Rocko's Modern Life (Η Νέα Ζωή του Ρόκο)[5]
Aaahh!!! Real Monsters (Ακαδημία Τεράτων)
Yakkity Yak
Larva
Monster High
Live-Action
Game shows
Upcoming
Events
Kids' Choice Awards (2011-present)
SpongeBob Gold marathons

The Golden Krabby Patty Spectacular
SpongeBob's Lost Treasures
SpongeBob's Spooktacular Halloween
SpongeBob's Heart of Gold celebration

We Love Animation
Local-made shows
Nick News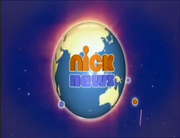 Nick News
(formerly called
Ειδήσεις
, as the news station of LocalTV) was a 15-minute version of
Nick News
, hosted by Όλα Πολίτη, Κατερίνα Δαμουρά and Χρήστος. It would feature speeches about various/Nickelodeon subjects. Two other segments were
Nick Agenda
and
Nick Sports
.
WOW!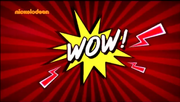 WOW!
was a 5-minute Greek show, hosted by Χρήστος Κούτρας. It would feature various subjects.
Happy End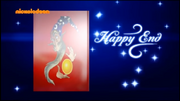 Happy End
was 10-minute show, hosted by Μαριάνθη Μπαϊρακτάρη, who would show each time a preview of book, by saying some quotations of that.
Play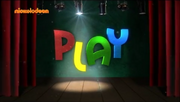 Play
was a 10-minute show, hosted by Χρήστος Κούτρας. It would feature information and interviews for theatrical performances.
The Investigations of Akis Bel@kis[9]
Οι αναζητήσεις του Άκη Βελ@κη
is an educational show about the usage of Internet, and production of Greek Organisation of Football Prognostics S.A.. In this show,
Κωνσταντίνος Κουτσούμπας and Μυρτώ Κάζη accompany Akis Belakis in his investigations in the wonderful world of Internet
.
Blocks
Nick Jr.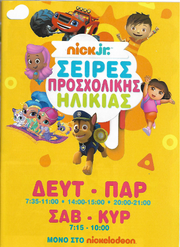 Nick Jr. Greece
is a programming block airing on Nickelodeon Greece. It airs four hours on mornings.
From September 2016, a Nick Jr. series has benn put in the time slot of 20:30, along with two others on the time slots between 14:15-15:15.
Currently broadcasted
Formerly
Little Charmers
Fresh Beat Band of Spies (Μουσική Ομάδα Κατασκόπων)
My Little Pony: Friendship is Magic (Μικρό μου Πόνυ: Η Φιλία είναι μαγική)
Lalaloopsy
The Adventures of Chuck and Friends[11]
TeenNick
TeenNick was a weekend noon programming block and version of the channel of the same name, which started airing on January 7, 2017, with new episodes of The Thundermans and the premiere of School of Rock.
During April 2017, Nickelodeon Greece started using more the banner, resulting in the comeback of live-action shows in the prime time, and the usage of the block itself becoming as official as that of Nick Jr. However, as of February 2018, the brand itself has been disappeared in favor of the 2017 rebrand.
Nickelodeon Movies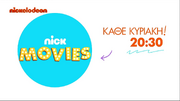 Nickelodeon Movies
(short:
Nick Movies
) is a programming block/branding, set nowadays every Sunday on 20:30. It features every time a TV-made movie and most of them are live-action.
Previously, there were movies airing, instead of the weekend marathons and under the name of the block, during December 2015 and January 2016.
Broadcasted movies/airings
Marathons
Marathons with 4 episodes of a selected Nickelodeon series every Saturday and Sunday, till January 7, 2017 were occured, from 15:15 to 16:45.
Schedules
Saturday 1/Sunday 2, October 2016
Saturday 8/Sunday 9, October 2016
Cartoons aired formely on various channels
The Ren & Stimpy Show (ANT1; 90's kids programming block; Subtitled)
Rugrats (Alter Channel; known as Μπόμπιρες)
CatDog (ET1)
Aaahh!!! Real Monsters (ERT)
Rocket Power and The Angry Beavers (different dub) (Alter Channel)
Hey Arnold! (Prisma+, Alter Channel)
Danny Phantom (Prisma+)
SpongeBob SquarePants (STAR Channel; Starland animation block; 2008-2012; replaced by Baby Looney Tunes)
Dora the Explorer (STAR Channel; Starland animation block)
Go, Diego, Go! (STAR Channel; Starland animation block)
The Penguins of Madagascar (Star Channel; Starland animation block)
Wow! Wow! Wubbzy! (NERITplus)
Teenage Mutant Ninja Turtles (STAR Kentrikis Elladas; Note: As this is the only Nickelodeon cartoon airing outside Nickelodeon Greece nowadays in various times, it's possibly right that the show is aired by illegal copies of the series' Greek DVDs)
Rabbids Invasion (Smile TV; Different Dubbing; Note: This is aired outside Nickelodeon Greece nowadays in various times, as the channel has accuired the rights from Ubisoft Motion Pictures)
Events
Fun Tour 2010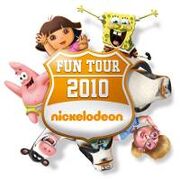 On September 3, 4, 6-11 at the mall "AVENUE" in Marousi, September 18 and 19 at the mall "VILLAGE" in Renti, and September 25 and 26 in the Zoo Park in Spata, Nickelodeon would celebrate its arrival as a 24-hour network in Greece, by offering activities to children. The main shows in the event would be
SpongeBob
,
Dora
,
The Penguins of Madagascar
, and
Back at the Barnyard
.
[12]
Day of Play
→ Main article: Worldwide Day of Play#International version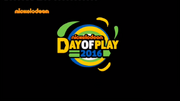 On Sunday 12 and Sunday 19 June 2016, Day of Play was celebrated for the first time ever in Greece. From 09:00 to 11:00, Nickelodeon stopped its program, encouraging children and parents to turn off the television and play, especially outdoors. That time, Chiquita was involved in the event based on Day of Play, which was putted in Allou! Fun Park's Kidom, Athens (Sunday 12 June) and on Magic Park, Thessaloniki (Sunday 19 June).
Nick Stars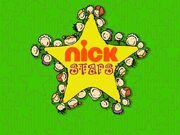 Nick Stars
was an event occured on January 6th, 2016, from 08:05 to 22:30. In this event, several series would have up to 3 episodes airings that day and during commercial breaks, there would be children talking about Nickelodeon.
08:05-08:30 Transformers Rescue Bots
08:30-09:20 Paw Patrol (2 episodes)
09:20-09:45 My Little Pony
09:45-10:35 Shimmer and Shine (2 episodes)
10:35-11:30 The Legend of Korra (2 episodes)
11:30-12:55 Harvey Beaks (3 episodes)
12:55-13:45 SpongeBob SquarePants (2 episodes; Atlantis SquarePantis)
13:45-14:45 Get Blake! (2 episodes)
14:45-15:45 ALVINNN!!! and the Chipmunks (2 episodes)
15:45-16:45 Rabbids Invasion (2 episodes)
16:45-17:45 Teenage Mutant Ninja Turtles (2 episodes)
17:45-18:30 Winx Club (2 episodes)
18:30-19:30 The Fairly OddParents (2 episodes)
19:30-20:30 Every Witch Way (2 episodes)
20:30-22:00 Game Shakers (3 episodes)
22:00-22:30 Rabbids Invasion
Kids in Action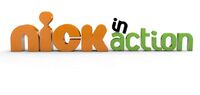 Kids in Action
(formerly called
Nick in Action
) is a series of conferences about kids, under the aegis of the Greek Ministry of Education & Religious Affairs.
Snow Land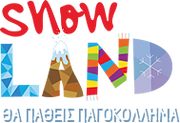 Snow Land
was a live Christmas event on the Olympic Athletic Centre of Athens "Σπύρος Λούης", ran from November 28th, 2014 to January 11th, 2015. Nickelodeon Greece and MTV Greece were involved in. While people were moving to the places, a livestream of the radio station of Restis Enterprises, Music 89,2 could be heared.
Many places, including the MTV Game House, the ice skate station, a mini-cinema, wall climbing, the house of SpongeBob and more were putted, along with various events.
Patricipation in the 8th Table Tennis Tournament for Mass Media Workers
In the 8th Table Tennis Tournament for Mass Media Workers, which was happening on the STIGA room of the Peace and Friendship Stadium on June 9, 2018, the participants included crew workers on the Restis Enterprises stations Nickelodeon Greece and Music 89.2. Biktoria Konstantinou (HR Manager) came 1st place, and Konstantina Giata (sales department) 4th place in the women category.[13]
Forfeitures from The National Council for Radio and Television
Day
Channel
Reason
Price
References
March 1, 2011
Nickelodeon Greece
Showing on Nick News about parkour, causing moral damages
15.000 euros (supposed; price feature turned down)
[1]
March 15, 2011
Nickelodeon Greece
Showing current titles and other entertainment shows, instead of news shows
15.000 euros
[2]
October 22, 2012
Tele Time
TT powered by Nickelodeon
Airing only Nickelodeon and MTV content every day
Transcending the runtime of the block
15.000 euros
[3]
May 13, 2013
Nickelodeon Greece
Changing the physiognomy of the station from news to not, due to not having a informative show
30.000 euros
[4]
May 27, 2013
Nickelodeon Greece
Not putting TV ratings on the screen
15.000 euros (supposed; price feature turned down)
[5]
July 8, 2013
Nickelodeon Greece
Showing commercials about toys (some of them being war-themed ones) in wrong time zone
20.000 euros
[6]
Nickelodeon Greece
Showing shows (including "SpongeBob Meets the Strangler") without TV ratings on the screen
None
[7]
March 2, 2015
Nickelodeon Plus
Showing on September 29, 2014, content from MTV Greece, although it doesn't have a networking license
30.000 euros
[8]
Showing commercials about toys in wrong time zone
October 19, 2015
Nickelodeon Plus
Exceeding the deadline of the commercial breaks' runtime
20.000 euros
[9]
Trivia
The female narrator for promos on Nickelodeon Greece till 2017, was Georgina Razack, who also was part of team that launched Nickelodeon Greece in the first place, director and producer of its trailers from conception to delivery, and responsible for its programming strategy.
There are cases, where the screen would start glitching, while a cartoon is airing on, in order to change the up-left logo with a slighty different version, which would be seen a very few minutes before returning back to its original one. They were happening since 2016.
The up-left logo was finally changed with the newest (so it can fit with the 2017 rebrand), on June 19, 2017, and since then, it's perennially used.
There haven't been "Now/Up Next" bumpers and screen bugs, since September/October 2017.
The rating bumpers with the new music started airing around October 16 and 20, 2017.
Videos
References
See also
External links