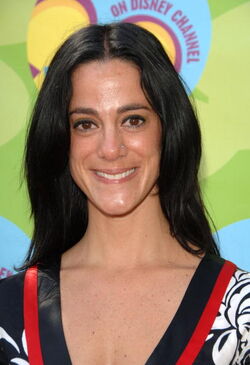 Nika Futterman (born October 25, 1969) is an American actress, voice artist, and comedienne.
On Nickelodoen, she has voiced Smellerbee on Avatar: The Last Airbender, Lola Caricola on CatDog, Chum Chum on Fanboy and Chum Chum, Olga Pataki on Hey Arnold!, Lulu and Cathy on Random! Cartoons, Belle Pepper on Sanjay and Craig and Luna Loud on The Loud House. She has also done various voices on The Penguins of Madagascar, Planet Sheen, and T.U.F.F. Puppy.
She also voiced Akiano in the Nickelodeon Movie Rango.
Ad blocker interference detected!
Wikia is a free-to-use site that makes money from advertising. We have a modified experience for viewers using ad blockers

Wikia is not accessible if you've made further modifications. Remove the custom ad blocker rule(s) and the page will load as expected.