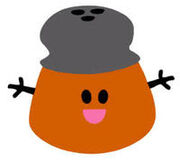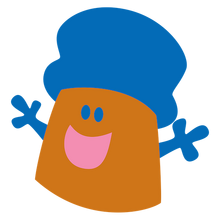 Paprika is a recurring Character in Blue's Clues. she's a little paprika shaker who is the baby daughter of Mr. Salt and Mrs. Pepper, the older sister of Cinnamon, and the granddaughter of Cheyenne. She plays with toys made of food, she likes milk and orange juice. When she was a baby, she had a pacifier, a rattle made from an orange, a bottle with a pink top, a yellow gummy bear for a teddy bear, and a peanut cradle. Blue left a clue on her once.
Ad blocker interference detected!
Wikia is a free-to-use site that makes money from advertising. We have a modified experience for viewers using ad blockers

Wikia is not accessible if you've made further modifications. Remove the custom ad blocker rule(s) and the page will load as expected.