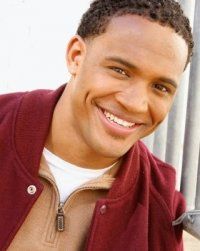 Ralph Woolfork IV (born on August 28, 1985 in Atlanta, Georgia) is a former actor known for his role as Dee Dee Parker on My Brother and Me. Woolfolk is currently a police officer for Atlanta Police Department.
Ralph studied English at Morewood College in Atlanta and was seeking law school at either Harvard University or William and Mary Law School in Virginia. He was a member of the Alpha Phi Alpha Fraternity.
Ad blocker interference detected!
Wikia is a free-to-use site that makes money from advertising. We have a modified experience for viewers using ad blockers

Wikia is not accessible if you've made further modifications. Remove the custom ad blocker rule(s) and the page will load as expected.