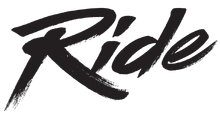 The topic of this page has a wiki of its own: Ride Wiki.
Ride is a Nickelodeon sitcom that premiered on January 30, 2017.
About
Moving to England? Going to a brand new school? Horseback riding??? All-American Kit has got a lot on her plate. Not only does she have to move across the ocean, but she has to go to a super fancy school, too! Figuring out her place in this new world, Kit finds an unexpected friend in the school's wildest horse, TK.
Along with her new classmates, her Dad, and new pal TK, there's nothing that stands in Kit's way - except her huge fear of riding horses! Will Kit be able to take the reins? Saddle up and get ready for one wild ride!
Ad blocker interference detected!
Wikia is a free-to-use site that makes money from advertising. We have a modified experience for viewers using ad blockers

Wikia is not accessible if you've made further modifications. Remove the custom ad blocker rule(s) and the page will load as expected.