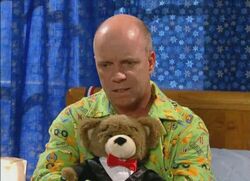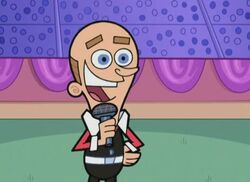 Scott Scovell Hamilton (born August 28, 1958) is an American figure skater and Olympic gold medalist. He won four consecutive U.S. championships (1981–1984), four consecutive World Championships (1981–1984) and a gold medal in the 1984 Olympics.
He appeared as himself in the The Fairly OddParents episode "Fairly Oddlympics" to co-host the games with Timmy Turner and give commentary. For him, the fairies made it so that he thought the event was a dream. He appears in live-action when he comes to this "realization".
Ad blocker interference detected!
Wikia is a free-to-use site that makes money from advertising. We have a modified experience for viewers using ad blockers

Wikia is not accessible if you've made further modifications. Remove the custom ad blocker rule(s) and the page will load as expected.