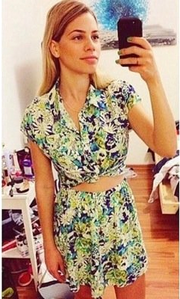 Shir Moreno is an famous Israeli actress, who plays the role of Sophie in the Greenhouse. She started her acting career in 2012 starring in the Greenhouse drama show on Nickelodeon Israel, for 3 three seasons and in 2014 starred in one episode the show known The Nerd Club.
Gallery
Ad blocker interference detected!
Wikia is a free-to-use site that makes money from advertising. We have a modified experience for viewers using ad blockers

Wikia is not accessible if you've made further modifications. Remove the custom ad blocker rule(s) and the page will load as expected.