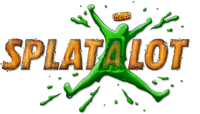 Splatalot! is a medieval-themed physical game show for kids inspired by Takeshi's Castle and Wipeout. It premiered on March 2011 in Canada and is still playing on YTV in English and Télétoon in French. It was on Nickelodeon in the USA in the summer of 2012 and continues on CBBC in the UK and on ABC Australia. It also airs in over 100 coutries in Africa, the middle-east, and eastern Europe on Disney XD. Splatalot! is produced by Toronto-based marblemedia.
Watch Splatalot! online in the USA on the ViddiVerse or buy it in Canada on iTunes.
The North American version of
Splatalot!
is hosted by Jason Agnew and Matt Chin, the British version by Dick and Dom, and the Australian version by Kayne Tremills and Scott Tweedie.
Splatalot! features a large, extreme obstacle course and three rounds of competition: Cross the Moat, Escape the Stockade, and Capture the Crown. Each episode features a different group of 12 teenage contestants (known as Attackers) competing against not only the obstacles and the clock, but also the Defenders. The Defenders are an international squad of nine medieval themed gladiators, who are tasked with protecting the castle from the Attackers. The winning Attacker is crowned King or Queen of Splatalot!
The Splatalot! page on Nick.com has information about season 1 and some video clips. More video compilations are on the marblemedia Kids site.
The Splatalot! web site http://splatalot.com redirects you to the broadcaster site for the show in each country, or to the marblemedia Kids site internationally.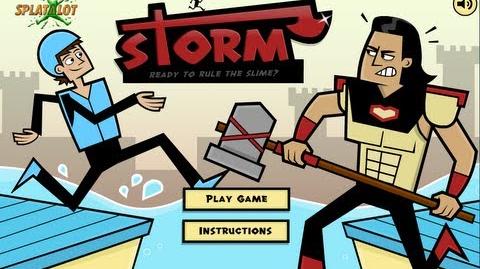 The 
Splatalot!
 games are played by millions of fans each week.
There is also a mobile game,
Splatalot Dash!
, on
Google Play
and the
Apple App Store
for iPhone and iPad (sorry, not iPod).