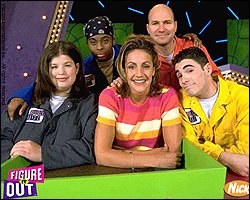 Summer Elisabeth Sanders (born October 13, 1972) is a sports commentator and reporter, TV show host, actress and retired Olympic gold medalist in swimming.
She was the host of the Nickelodeon game show Figure It Out, the first female to host a game show on the network. One year later, with the launch of Nickelodeon Games and Sports for Kids, she was named on-air commissioner of the network.
Ad blocker interference detected!
Wikia is a free-to-use site that makes money from advertising. We have a modified experience for viewers using ad blockers

Wikia is not accessible if you've made further modifications. Remove the custom ad blocker rule(s) and the page will load as expected.