The Fairly OddParents episode list
Comments

0
2,098pages on
this wiki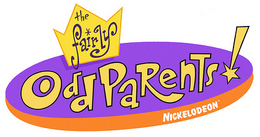 The following is an episode list for the Nickelodeon animated television series The Fairly OddParents. The series is based on a series of Oh Yeah! Cartoons shorts, beginning with the short The Fairly OddParents. Since 1998, Nickelodeon aired a total of 124 Fairly OddParents productions, including ten Oh Yeah! Cartoons shorts, 107 television episodes, and seven television movies.
Season Pilot: 1998-2001
→ Main article: The Fairly OddParents (season pilot)
Nine of these Oh Yeah! Cartoons shorts were aired as three episodes in the first season of The Fairly OddParents, but Nickelodeon has stopped airing these.
"The Fairly OddParents!" and "Where's the Wand?" appeared on the School's Out: The Musical DVD. "Too Many Timmys," "The Fairy Flu," and "The Temp" appeared on the The Jimmy Timmy Power Hour 2: When Nerds Collide DVD. "Party of Three" and "The Zappys" appeared on The Jimmy Timmy Power Hour 3: The Jerkinators DVD. "Scout's Honor," "The Really Bad Day," and "Super Humor" appeared on the Fairy Idol DVD.
Title card
#
Name
Airdate

01

"The Fairly OddParents! (pilot)"
September 4, 1998
Timmy Turner is a young boy with two neglectful parents. They leave him under the care of a mean babysitter named Vicky, who pretends to be nice when they are around, but is bossy and cruel to Timmy whenever his parents are gone. Dejected, Timmy is sent to his room early, where he throws a Magic 9-Ball against the wall in frustration. The ball shatters, and out from it emerge two fairies named Cosmo and Wanda, who introduces themselves as his new Fairy Godparents.

02

"Too Many Timmys"
September 25, 1998
Vicky claims to have hurt her back, so Timmy must take care of her when his parents leave her to babysit. She quickly begins to take advantage of this by requesting more and more tasks from Vicky, so he wishes up 45 (and a half) copies of himself to help ease the workload, while at the same time teaming up to give Vicky a scare.

03

"Where's the Wand"
October 2, 1998
While Timmy, Cosmo, and Wanda are playing Greenbeard, Wanda's wand accidentally ends up with Vicky, who uses Wanda's wand as a prop for her fairy costume at her High School costume party. Timmy needs to get back the wand since it is granting Vicky's wishes.

04

"Party of Three"
January 2, 1999
Timmy convinces his parents he is old enough to take care of himself and does not need a babysitter. Vicky is let go, but as soon as she leaves, Timmy has suddenly wished up a party, and Vicky spies on him hoping to capture evidence so that she could get Timmy in trouble and get her job back.

05

"The Fairy Flu"
May 1, 1999
Timmy is invited to Tootie's birthday party and forced to attend by his parents much to his annoyance. Timmy dislikes Tootie because she is weird and worst of all, she is Vicky's little sister, meaning he has to spend the day at Vicky's House. Worse, Cosmo and Wanda get the fairy flu, causing them to cause random magic whenever they sneeze, and disaster arises when they turn Vicky into a fire breathing dragon. There is only one thing that cures the fairy flu: sauerkraut.

06

"The Temp"
July 24, 1999
Cosmo and Wanda must return to Fairy World to renew their Fairy Godparenting Licenses, and are put through grueling training by the toughest fairy in the universe, Jorgen Von Strangle. In the mean time, Timmy's godparents are replaced by an elf who can only use magic to make toys.

07

"The Zappys"
December 31, 1999
Cosmo and Wanda are nominated for a Zappy Award, and attend an awards ceremony hosted by Billy Crystal Ball, along with Jorgen, his girlfriend the Tooth Fairy, Jorgen's godson Winston, and Santa Claus. Meanwhile, Timmy loses his loose tooth.

08

"Scouts Honor"
January 17, 2000
While on a wilderness camping trip with the Squirrel Scouts, Timmy tries to earn his "Capturing a Mythical Creature scout badge"; Not far along from his camp, Vicky is torturing her own scout group, the Cream Puffs. Vicky notices Timmy and decides to dress up like Big Foot to scare him.

09

"The Really Bad Day"
December 8, 2000
For one day in a certain number of years, a fairy godparent has to be "bad," and it is Cosmo's turn. There is just one problem: he is horrible at being "bad." Timmy and Wanda try to help him. So they enlist in the help of the conqueror Genghis Khan to teach him how to be bad, and soon Cosmo has a plan to blow up the earth.

010

"Super Humor"
March 23, 2001
Timmy wishes that he had superpowers like the Crimson Chin from his comic books. He battles a monster and tries out a number of powers, until he wishes for super vision and ends up back with his parents: supervision.
Note: They showed these shorts from 1998 to 2004 on Nickelodeon.
Season 1: 2001
The first season aired on March 30, 2001 with the episodes, "The Big Problem/Power Mad". The season ended on December 12, 2001 with the special, "Christmas Every Day".
Title card
#
Name
Airdate

1a

"The Big Problem"
March 30, 2001
After becoming rejected from the football team, receiving a babysitter, and bullied by Francis, Timmy wishes to be an adult. However, he soon realizes that being an adult is not what he thought it would be.

1b

"Power Mad"
March 30, 2001
After playing a virtual game with ninja bunnies, Timmy wishes for a game that you can't wish yourself out of. When Chester and A.J. then come unexpectedly and go into the game, Timmy realizes that they have to finish the game to leave, so he goes into the game himself. But when Vicky is coming close to a power surge, Cosmo and Wanda have to make sure the power doesn't go out, or all the data in the game will be lost...including Timmy and his friends.

2a

"Spaced Out"
April 6, 2001
After Timmy, Chester and A.J. finish watching an episode of Crash Nebula, they try to act it out. To make things more interesting, Timmy wishes for an alien. But he is brought a real one, the prince of a planet called Yugopotamia, named Mark Chang. He captures Chester and A.J. (who don't know he's a real alien). Mark also falls in love with Vicky. Timmy must find Mark's parents so they can take him back to Yugopotamia before Chester and A.J. find out the truth.

2b

"Transparents"
April 6, 2001
When Timmy brings an actual dinosaur to class, his class doesn't believe him, but his demented teacher Mr. Crocker soon figures out that Timmy actually used fairy godparents to create such a creature. Having insisted his whole life that fairies exist, Crocker plans to capture them when he forces a meeting with Timmy's parents who need to be replaced by Cosmo and Wanda to hide the truth. Meanwhile, Chester and A.J. are asked by Timmy to capture the dinosaur to recover the evidence. But the situation turns out to be harder than the thought, with Crocker struggling to discover the truth at almost any cost.

3a

"A Wish Too Far"
April 13, 2001
Timmy wants to get the attention of Trixie Tang, the most popular girl in school, but she rejects him for not being as popular as her. To get her attention, Timmy constantly and rudely asks his godparents for more and more stuff to make him look popular, but he is soon dragged to a Fairy Trial to judge whether he deserves to have fairies after a rude wishing marathon. In the end, Timmy learns that being rude to his godparents to be popular is so not a good wish after all.

3b

"Tiny Timmy"
April 13, 2001
In order to study about the human body, Cosmo and Wanda shrink Timmy so that he can explore Vicky's human body, but chaos soon ensures when Vicky's body attacks him and becomes separated from his godparents, while Vicky trashes the house.

4a

"Father Time"
April 20, 2001
When Timmy destroys a very important 30-year-old trophy of his father's, who gets mad at him, so Timmy wishes his father never won it. Using his new time traveling scooter, Timmy goes back in time and prevents his father from winning the trophy. But after he realizes that he won it in a race in impress Timmy's mom years ago, Timmy goes to present to see a bleak future where he doesn't exist, and therefore has no fairy godparents.

4b

"Apartnership"
April 20, 2001
After Wanda gets mad at Cosmo on their umpteenth anniversary, Cosmo visits Fairy World. There, his mom, who has always hated Wanda, announces that she has found him two new girlfriends, Twinkle and Star. In order to get Cosmo back, Wanda must compete against Twinkle and Star in a game show hosted by Cupid, but Cosmo's mom will do anything to ensure that he doesn't go home with Wanda.

5a

"Chip Up"
April 27, 2001
Timmy wishes for the Crimson Chin, a comic book hero, to come to life. But when the Chin discovers that he is imaginary and lives in a fake world, Timmy must restore his confidence. In order to do so he wishes himself inside the comic and poses as the Chin's sidekick, Cleft, the Boy Chin Wonder. The Crimson Chin must now make a decision about his so-called life.

5b

"Dog's Day Afternoon"
April 27, 2001
Timmy swaps brains with Doidle although he likes the wish, but he finds out he has to go to a torturing veterinarian for a painful visit, he wants to be a boy again. But since he's a dog, he can't voice his wish, and Timmy and Doidle must find a way to get back to normal.

6a

"Dream Goat"
May 4, 2001
Feeling that Dimmsdale's city mascot, Chompy the Goat, desires freedom, Timmy wishes him free. But when Vicky is spotted near Chompy's place, she is accused of setting him free and is arrested. While Timmy is portrayed as the town hero, he feels guilty, and soon he suffers the consequences.

6b

"The Same Game"
May 4, 2001
Timmy is being made fun of by Dr. Bender and his son Wendell because of his large buck teeth, so he wishes for everyone to look the same. But soon all the fairies in the world realize that they can't tell which kid is which to grant wishes, and as a result, they explode from a magic buildup, and Cosmo and Wanda must hurry to fix everything, before they explode too!

7

"Christmas Every Day"
December 12, 2001
Because his Christmas is so great, Timmy wishes that it was Christmas every day, but after 15 days everyone gets tired of it because all of the shops are closed and they can't get what they want there. And because of Santa's Christmas holiday taking over, the other holiday mascots are jealous.
Season 2: 2002-2003
Boys in the Band/Hex Games (March 6, 2002): Timmy holds famous singer Chip Skylark hostage after he ruins his birthday; Timmy and Vicky compete against each other in skateboarding to see who rules the skate park.
Boy Toy/Inspection Detection (March 8, 2002): Cosmo and Wanda are held hostage by Tootie after Timmy wishes himself toy-sized; While Cosmo and Wanda get their fairy inspection, Timmy must prove Francis is a shoplifter.
Action Packed/Smarty Pants (March 22, 2002): Timmy wishes for an action-packed life, but super villain Jorgen gets in the way of fun...; Timmy wishes he was the smartest kid in the world.
Super Bike/A Mile In My Shoes (May 10, 2002): Timmy wishes for an awesome bike instead of his old one; To see how it is to be a fairy, Timmy switches lives with Wanda and  Cosmo!
Timvisible/That Ol' Black Magic (April 26, 2002): A wish to be invisible seems fun to Timmy; The Anti-Fairies cause trouble on Friday the 13th!
Foul Balled/The Boy Who Would Be Queen (June 7, 2002): Timmy wishes Chester could be an extraordinary baseball player; Timmy wishes to be a girl so he can find out what Trixie Tang wants for her birthday.
Totally Spaced Out/The Switch Glitch (July 12, 2002): Mark Chang returns and gets Vicky back, causing Timmy to challenge him to a duel for her; After being humiliated by Vicky, Timmy wishes for him to be the babysitter, and torments her, causing Cosmo and Wanda to become her godparents!
Mighty Mom and Dyno Dad/Knighty Knight (September 6, 2002): Timmy's parents become Mighty Mom and Dyno Dad!; Timmy, Cosmo, and Wanda travel back to the Middle Ages, meeting Merlin, Arthur, and a huge dragon!
Fairy Fairy Quite Contrary/Nectar of The Odds (September 13, 2002) Timmy discovers that a rich boy named Remy Buxaplenty has a fairy godparent too!; To see Crash Nebula on Ice, Timmy opens up a lemonade stand with Cosmo's socks as his secret lemonade ingredient!
Hail to the Chief/Twistory (September 27, 2002): Timmy becomes class president in order to win over Trixie, but all is not well; Timmy wishes the American leaders into his house to finish his homework.
Fool's Day Out/Deja Vu (October 11, 2002): Tired of being pranked by everyone, Timmy summons the April Fool, the ultimate prankster; Tired of always being late, Timmy wishes for a watch that allows him to run back time, but Vicky gets a hold of it.
Scary Godparents (October 29, 2002): On Halloween night, Timmy wishes everyone's costume was real and scary.
Information Stupor Highway (January 20, 2003): Timmy dives to the Internet to retrieve a love letter.
Season 3: 2002-2003
The Fairly OddParents (season 3)
D
B
Title
Original air date
Code
21
21
"Ruled Out / That's Life!"
November 8, 2002
121
Thinking that his life is restricted way too much, Timmy wishes that his parents couldn't care less. However, he realizes that this extends to far more than just the restrictions that they place on him, and it has also affected Cosmo and Wanda; Timmy wishes that everything in his mom's garden came to life, which also includes his long lost pet Eddy, who supposedly ran away while Timmy was at summer camp but actually died when his parents forget to take care of him while Timmy was there. Eddy then goes on a rampage to kill Timmy's parents.

Vicky's Head Gag: Onion

22
22
"Shiny Teeth / Odd Odd West"
November 30, 2002
122
Dr. Bender rips out Chip Skylark's teeth, which stops him from singing, forcing Timmy to contact the Tooth Fairy to seek aid in recovering Chip's teeth; Timmy and the Squirrel Scouts visit an Old West town on the outskirts of Dimmsdale. The town is long abandoned, run down, and real estate entrepreneur Doug Dimmadome is about to turn Mr. Turner's childhood dream into a strip mall.

Vicky's Head Gag:

23
23
"MircoPhony / So Totally Spaced Out"
August 1, 2003
123
It's summertime! Vicky uses the radio to promote her babysitting service and make kids work all day, but Timmy fights back from his Treehouse-turned-Radio Tower as "Double T", urging parents around Dimmsdale to spend summer with their children. But Timmy finds himself in serious trouble when Vicky finds out who is wrecking her summer business; Mark comes to Earth and tells Timmy that his planet, Yugopotamia, has been invaded by a cute alien race known as the Gigglepies. Since the Yugopotamians are afraid of anything nice and sweet, they're powerless against them. Timmy departs to fight the menace, but upon their arrival, Cosmo and Wanda fall under their spell.

Vicky's Head Gag:

24
24
"Love Struck"
February 14, 2003
124
When a Valentine's Day rejection leaves Timmy the laughing stock of his class, he wishes that girls and boys lived on separate parts of the world. But soon Timmy realizes the consequences when he learns that both men and women feel a void inside, caused by a lack of love. And worst of all, because there's no love, Cupid is dying, and if Timmy doesn't put everything back, he'll disappear forever.

Vicky's Head Gag:

25
25
"Cosmo Con / Wanda's Day Off"
January 10, 2003
125
Cosmo has a chance to gain popularity when he is the next on Fairy World's list to host a Secret Fairy Convention, but the convention turns out to be a destination alert when it happens in Timmy's bathroom while Mr. Crocker pays a visit; Wanda takes a day off while Cosmo and Timmy promise to spend the day without using any wishes, but one wish ruins it all.

Vicky's Head Gag:

26
26
"Odd Jobs / Movie Magic"
January 27, 2003
126
Cosmo and Wanda create a magical website that gives Mr. Turner new jobs, but Timmy soon discovers that every new jobs he gets is more dangerous than the other. First, the arrow hits Cosmo's eye. Next, the arrow hits Cosmo's arm. Finally, the arrow hits Cosmo's belly; Timmy attempts to create the perfect movie in order to win the Dimmy Award and impress Trixie, but the movie he makes with his friends is a disaster. He soon finds the way to make it perfect using his fairy godparents, but he forced to choose between his friends and Trixie the night before his premiere.

Vicky's Head Gag:

27
27
"Abra-Catastrophe"
July 12, 2003
127
Timmy celebrates his Fairy-anniversary, a party that happens for every year a godchild keeps their fairy godparents a secret. And soon he gets his best present: the Magic Muffin, a muffin that can grant rule-free wishes to anyone. At first, he is delighted, but soon his world is threatened when he loses it and passes hands, while in the mean time, Mr. Crocker fights to obtain it and become ruler of the world.NOTE: This is the first The Fairly OddParents movie in the series. It is splited into 3 parts

Vicky's Head Gag:

28
28
"Sleepover and Over / Mother Nature"
May 17, 2003
128
When an argument between Chester and A.J. ruins Timmy Turner's sleep over plans, he has to use Cosmo and Wanda to appear at both his feuding friends' sleepovers... at the same time; In Dimmsdale, if the weather person gets the weather wrong, they get run out of town by an angry mob. Timmy's Mom becomes the new weather person after Timmy and his dad constantly ignore her. Fearing that she'd get the weather wrong and thus ran out of town, Timmy wishes his mom's weather predictions would come true, but chaos ensures when his mother makes catastrophic predictions.

Vicky's Head Gag:

29
29
"Engine Blocked / The Crimson Chin Meets Mighty Mom and Dyno Dad"
May 9, 2003
129
Mr. Turner is having his midlife crisis, so he goes with Timmy to buy toys to help him feel young. He spends both of their toy money on a Striker Z, a car he always wanted, sold to him by Vicky (who admits it really wasn't hers). Timmy, upset that his dad is spending more time with his new car than with him, wishes himself merged with the car. Unfortunately, when Vicky learns from Doug Dimmadome that the car is worth a lot more than what she sold it for, she steals the Striker Z with Timmy still merged with it; Timmy accidentally wishes the Nega Chin (the Crimson Chin's ultimate enemy) out of the comic book, but still thinks it's the Crimson Chin. He hides him in his treehouse, and has Cosmo and Wanda grant his wishes. Timmy realizes who he is and what the wishes were (all his villain friends out of the comic book and Cosmo and Wanda's magic can't touch him, he can't be wished back into the book, and that Timmy can't wish his room clean, something his parents told him to do or he'd be in big trouble). So Timmy must give his parents their super hero powers back to stop them, and has the Crimson Chin help as well.

Vicky's Head Gag:

30
30
"Most Wanted Wish / This Is Your Wish"
May 2, 2003
130
Timmy wishes that he was the most wanted kid in the world, resulting in all of Dimmsdale's residents including Trixie wanting him. Unfortunately, he's even wanted by the FBI in the sense that he's a criminal! Even worse, now every single fairy in the universe wants to be his godparent, forcing Cosmo and Wanda to go up against every fairy in existence in a Texas cage-match to retain their god-parenthood over Timmy; Mama Cosma pretends to be nice at Timmy and Wanda, by taking them to the Pointy Crown, but it soon turns out to be another plot for her to get rid of Wanda. Only this time, it takes place in a game show with Billy Crystal Ball, and an audience who will judge Cosmo for his past actions to decide if he is fit to be a godparent. If the audience votes against him, Cosmo will be sent to Fairy Training for many years, separating him from Timmy and Wanda.

Vicky's Head Gag:

31
31
"Beddy Bye / The Grass is Greener"
May 23, 2003
131
Being annoyed by his inability to stay up all night and thus missing night-time events, Timmy wishes for the world to have no sleep at all. He soon realizes that everyone needs sleep to function; Timmy runs away from home so his parents could have the same things in life as the Dinklebergs, and meets the carnies at a carnival. The carnies are fairies (except for the crocodile, who is real) that help kids who run away from home. Timmy realizes his parents really do miss him and returns home, finding out the carnies were working with Cosmo and Wanda.

Vicky's Head Gag:

32
32
"The Secret Origin of Denzel Crocker"
June 27, 2003
132
March 15 is the day that every child fears - the day where Mr. Crocker is at his meanest. Timmy uses the Time Scooter to go back to Crocker's childhood to find out why and try to fix it. Timmy finds a shocking secret that involves Crocker and his fairies.

Vicky's Head Gag:

33
33
"Which Witch Is Which / Kung Timmy"
November 11, 2003
133
While preparing for a town festival for the foundation of Dimmsdale, Timmy travels to the past to see the foundation, but he finds himself in trouble when a phony witch hunter accuses him of being a witch and the town believes him; Timmy practices Kung-Fu with his dad and he decides to fight with Francis to regain back his house, his dad's car, and to defend Tootie from Francis.

Vicky's Head Gag:

34
34
"The Big Scoop / Pipe Down"
September 26, 2003
134
Chester and A.J. attempt to find a story for the school newspaper, and they decide to write about Timmy and his sudden popularity. They soon realize that he is hiding a secret, and decide to investigate and reveal whatever they can; After failing to complete his block version of the Eiffel Tower and after getting yelled at several times, Timmy wishes that everything was completely silent. But problems arise when a meteor is heading for Earth and Timmy can't wish it gone.

Vicky's Head Gag:

35
35
"Crime Wave / Odd Ball"
October 10, 2003
135
Timmy is taking a bath, but he wants to get the new issue of the Crimson Chin comic book. Cosmo and Wanda wish him to the store, but appears there nude and now must get back before anyone sees him. In the meantime, Crimson Chin fights with H20lga in order to save a baby he agreed to watch and Chincinnati. Unfortunately, Timmy leaves his comic book on the side of the tub, it touches the water a little causing H2Olga's power to increase tenfold; Timmy joins a basketball team to earn money for a V-Cube, but it turns out the team is in last place for being incredibly selfish, and Timmy must try to improve the team before their owner, Doug Dimmadome, moves the team (and Timmy with them) to frigid Alaska.

Vicky's Head Gag:

36
36
"Where's Wanda / Imaginary Gary"
October 18, 2003
136
Wanda mysteriously disappears at the science fair at Dimmsdale Elementary School, and it's up to Timmy and Cosmo to solve the mystery. But the culprit is someone you'll never suspect; When Timmy wishes his imaginary friend Gary was real, he is instantly favored by Timmy's friends, family, and even Trixie. Turns out, Gary wants revenge for Timmy abandoning him for real friends. Timmy can't even unwish him because Gary is from his imagination, and thus is a part of him, allowing Gary to make wishes too.

Vicky's Head Gag:

37
37
"Snow Bound / Chip Off The Old Chip"
November 21, 2003
137
When Timmy's dad convinces him to go a ski resort where his mother is "with her sick aunt Denise" and searches for the Abominable Snowman due to a rumor, to protect his wife. Meanwhile, Vicky takes Timmy snowboarding, using him as the snowboard. Soon her enraged screams cause an avalanche, trapping them in a cold cave. To his surprise, Vicky anger cools down and starts to become nice. But, unfortunately, Timmy is stuck with no way out, his godparents are frozen and soon he and Vicky face the Abominable Snowman; In order to be in a play with Trixie, Timmy wishes he had Chip Skylark's voice. Unfortunately Timmy's voice goes to Chip, and the singer starts to lose his fame. Now Timmy must get Chip to wish his voice back to switch back voices, the wish must be made in the voice of the godkid.

Vicky's Head Gag:

38
38
"Miss Dimmsdale / Mind Over Magic"
November 7, 2003
138
Vicky chooses to cheat her way into winning the Miss Dimmsdale pageant, and Timmy must stop her with the help of Catman (Adam West). They decide to become judges to prevent Vicky from winning; Timmy, tired of Mr. Crocker's constant pop quizzes (in which he asks a question which no one can answer, or not give enough time to answer) which everyone fails, wishes he has mind reading powers. He uses this to pass Crocker's pop quizzes and mess with his friends heads. Unfortunately, Crocker figures his wish out, and uses an anti-mind-reading helmet (which causes someone trying to read the mind of the wearer to read their own mind instead) as part of a new plot to capture his fairies.

Vicky's Head Gag:
Season 4: 2003-2004
The Fairly OddParents (season 4)
D
B
Title
Original air date
Code
39
39
"Shelf Life"
September 10, 2004
139
Timmy has to complete a book report during summer vacation, but blows it off until the last minute. In order to complete it quickly, he wishes Tom Sawyer to life in an attempt to force him to write it, but Tom instead steals Cosmo's wand and begins to wreak havoc within several books.

Vicky's Head Gag: Book

40
40
"Hard Copy / Parent Hoods"
November 14, 2003
140
While Cosmo and Wanda have to go to the doctor, Wanda grants Timmy a magic copier machine with the ability to grant him whatever he wants by scanning it. Problems arise when Timmy makes an action figure of Dark Laser (Parody of Darth Vader from Star Wars) and presses the life-size button (because he didn't like the normal size), which causes Dark Laser to become real; While the Turners are on their way to Canada, a look-alike duo of bandits called the Turnbaums switch places with Timmy's parents in order to avoid getting punished. Timmy just can't wish his parents free because even with magic, it could take years to get them out of jail under the United States Justice System. It's up to Timmy to get the bandits captured and his parents freed.

Vicky's Head Gag:

41
41
"A Bad Case of Dairy Uh / Lights Camera Adam"
June 1, 2004
141
After Vicky uses a truth serum to make Timmy Turner spill his deepest, darkest fears, she uses this knowledge to humiliate him in front of his school. Seeking revenge, Timmy wishes for Vicky's diary so that he can use her secrets against her; Timmy is hired as a stunt boy for a Crimson Chin movie, but then wishes to make changes in a to-be-released blockbuster by bringing the actual Crimson Chin to defeat the evil director, who is trying to discredit the Chin.

Vicky's Head Gag:

42
42
"Jimmy Timmy Power Hour"
May 7, 2004
142
A chaotic duel with characters from The Fairly OddParents and Jimmy Neutron. Timmy wishes to go to the greatest lab in the universe for the science project, and ends up in Retroville inside Jimmy Neutron's lab. Meanwhile, Mr. Crocker is trying to take over Fairy World.

Vicky's Head Gag:

43
43
"Baby Face / Mr Right"
March 19, 2004
143
After Timmy wishes Vicky away yet again, Mr. and Mrs. Turner want him to stay at Flappy Bob's Learnatorium while they go to the beach. To get away from Francis and the bullies at the day care center, Timmy wishes that he was a baby. However, since babies can't talk, he soon realizes he can't unwish the wish; Tired of always being wrong, Timmy wishes that whatever he said was always right. Unfortunately when he denies the existence of his fairy godparents to Mr. Crocker, Cosmo and Wanda disappear completely, and the only way to bring them back is to tell someone they exist!

Vicky's Head Gag:

44
44
"Vicky Loses Her Icky / Pixies Inc"
February 20, 2004
144
Vicky is being extra mean one day, so Timmy wishes that her meanness was gone. The evil leaves her in the form of a bug that was up her butt. Vicky becomes nice and gentle, but now the evil bug is searching for a new host... The President; Timmy, Cosmo, and Wanda find that Fairy World has been taken over by Pixies, and have to save Fairy World.

Vicky's Head Gag:

45
45
"Class Clown / Odd Couple"
June 14, 2004
145
Timmy tries to win the heart of Trixie by wishing that he was the funniest kid on Earth but when he finds out that a seemingly harmless plant he gave her is going to grow to gigantic proportions and eat her at 12 midnight. He cannot un-wish his wish either because Wanda and Cosmo are too busy laughing at Timmy to take him seriously; Timmy wishes that Vicky had a boyfriend so she would not bother Timmy as much, but his plan backfires when she and her new boyfriend, Ricky, both take pleasure in torturing Timmy.

Vicky's Head Gag:

46
46
"The Big Superhero Wish"
February 16, 2004
146
Angry at the fact that normal heroes could have saved him from harm several times, Timmy wishes for the world to be like a Crimson Chin comic book, with everyone becoming superheroes. Unfortunately for Timmy, this turns his daily villains, Vicky, Mr. Crocker, and Francis, into supervillains, and Timmy must team up with his new super-powered classmates to stop them.

Vicky's Head Gag:

47
47
"Power Pals / Emmotion Commotion"
May 18, 2004
147
Timmy's friends are tired that he is always pushing them around, so they form an Anti Timmy force. Timmy wishes for some Super Friends to be his new friends, but pretty soon they begin pushing him around like he used to with Chester, A.J., Elmer, and Sanjay. Timmy tries to find his old friends, but when the "Power Pals" find out there is an Anti Timmy league, they set out to destroy it; After coming out of a pool naked in front of all his classmates, Timmy wishes he had no emotions. At first, his life seems to change for the better when he isn't afraid, embarrassed, sad or angry, but he soon realizes that having no emotions means he can't be happy to appreciate his new life and courage.

Vicky's Head Gag:

48
48
"Fairy Friends and Neighbors / Just the Two of Us"
November 27, 2004
148
Cosmo and Wanda take on human identities and befriend Mr. and Mrs. Turner when Timmy wants more time to himself; Timmy wishes he and Trixie were the only two people on earth, but soon learns that Trixie is not as easy to handle as he thought.

Vicky's Head Gag:

49
49
"Who's Your Daddy / Homewrecker"
June 18, 2004
149
Timmy wants to go to Squirrely Scout Camp with his dad, but when he sees his father's lack of survival skills, Timmy wishes to be the son of his friend's fathers. However, every time he switches families, he realizes his friends parents are even worse; Vicky trashes Timmy's house and blames him for it. So when he is brought to Vicky's house to clean, Timmy decides to trash the place in revenge, but trouble ensues when Vicky and Tootie catch him in the act!

Vicky's Head Gag:

50
50
"New Squid in Town / Wish Fixers"
November 27, 2004
150
Mark Chang uses his "image fake-i-fier" to look like a human and hides in Dimmsdale from Mandie, a homicidal alien princess girl whom his parents want him to marry. Mark soon finds adjusting to Earth proves difficult, as certain actions shortcircuit the device and reveal his true form. Worst of all, Mandie follows him to Earth, willing to make him marry her at any cost; The Pixies' CEO, H.P., starts a new business which is also a scheme to get rid of Cosmo and Wanda.

Vicky's Head Gag:

51
51
"Truth Or Cosmoquences / Beach Bummed"
February 15, 2005
151
Cosmo tries to impress his classmates at a high school reunion by telling them that he is a multi-billionaire and that Wanda and Timmy are his servants. He's successful, but when Juandissimo shows up and wants to dance with Wanda, he has a conflict of interests; After being bullied by Francis several times at the beach, Timmy wishes he was the strongest guy on the beach to get revenge and to try to impress Trixie. He's successful, but things go wrong when stronger and stronger guys step on the beach, which starts to turn Timmy into a sea-monster! To make matters worse, Cosmo and Wanda lost their wands, and are stuck as crabs at a restaurant, ready to be eaten!

Vicky's Head Gag:

52
52
"Channel Chasers"
July 23, 2004
152
Timmy wishes himself into the world of television to escape the harsh reality of his life and his neglectful parents. Unfortunately for him, his carelessness with magic leads to Vicky taking over the world in the future, and now Timmy must stop her to prevent the destruction of Dimmsdale, while escaping a mysterious masked man that is trying to track him down.

Vicky's Head Gag:

53
53
"Catman Meets The Crimson Chin / Genie Meanie Minie Mo"
January 17, 2005
153
Catman is depressed when he realizes that Dimmsdale doesn't appreciate his services as a superhero, so Timmy Turner takes him to the world of Chincinnati, giving Catman the chance to be the superhero he always wanted, whilst giving the Crimson Chin a much needed vacation. However, troubles arises when the Crimson Chin returns to reclaim his position as town superhero back, and Catman refuses to give up his place; Timmy discovers a magic lamp revealing Norm the Genie. Since Norm offers to grant him three rule-free wishes, Timmy accepts, but getting what he wants might be harder than he expected.

Vicky's Head Gag:

54
54
""School's Out!: The Musical""
June 10, 2005
154
Summer vacation has just started for Timmy, but the Pixies are out to ruin his fun and take over Fairy World with an elaborate plan three decades in the making. Meanwhile, the kids of Dimmsdale all look forward to summer vacation, but their parents fear that they are getting too wild. Enter Flappy Bob, who agrees to keep the kids in his Learn-A-Torium all Summer.

Vicky's Head Gag:

55
55
"Nega Timmy / Love at First Height"
February 14, 2005
155
When an incident with The Bad Parent Hunter leaves Mr. and Mrs. Turner humiliated on national television, they vow to become better parents by being bossier. In turn, Timmy wishes to do the opposite of what his parents tell him to do. Things go well at first, but when Timmy's parents tell him to be a good boy, he turns evil and becomes Nega Timmy! Now this new Timmy wants to destroy Dimmsdale; Timmy wishes he had the body of a 16 year old to get on a roller coaster ride. Vicky soon falls in love with him, not knowing that it's really Timmy. When Vicky asks what his name is, Timmy screams out "Gah!" in surprise. He's then known as Gah, the Norwegian male supermodel.

Vicky's Head Gag:
Season 5: 2004-2006
The Fairly OddParents (season 5)
D
B
Title
Original air date
Code
56
56
"Crash Nebula"
July 2, 2004
156
Timmy is going to watch a special episode of his favorite show about a boy in a space adventure.

Vicky's Head Gag: Crash Nebula

57
57
"Just Desserts / You Doo"
February 16, 2005
157
Timmy wishes that everyone ate nothing but dessert, which at first leads to rushes in energy. Over time though, everyone becomes overweight, which Timmy sees as a partly good thing: No one is made fun of for being fat, and Francis tries to pick on fit kids (Mark Chang) but is too fat to even move! But the huge increase in weight is causing the Earth to crash into the sun; Timmy wishes for "You Doo Dolls", magical doll likenesses of Timmy's teachers and classmates that can control whoever they depict, but he runs into problems when Tootie finds a You Doo doll of him that Cosmo erroneously left lying around, and things get worse when Francis steals it from her!

Vicky's Head Gag:

58
58
"Go Young West Man / Birthday Wish"
May 9, 2005
158
Having learned that Catman wasted his entire childhood in the TV business, Timmy wishes that Catman could have one last adventure as a kid. Things are going fine at first, until the pair of boys are spotted by Dimmsdale's local truancy officer, Shallowgrave; Feeling guilty about not showing up at Tootie's birthday party, Timmy loans her his godparents for the rest of her birthday, but must subsequently stall her before Mr. Crocker can convince her to reveal the fairies' existence.

Vicky's Head Gag:

59
59
"Blondas Have More Fun / Five Days of F.L.A.R.G."
April 2, 2005
159
Wanda and her actress sister, Blonda, argue about whose life is worse. To see who has the more stressful daily routine, Wanda and Blonda switch identities and experience life in the other's body; Timmy helps Mark Chang celebrate a Yugopotamian holiday in Dimmsdale. Only to find out that each day of F.L.A.R.G has their own weird meaning that will happen to those who celebrate it. If Timmy stops Mark Chang from celebrating F.L.A.R.G., his appendix will blow up and destroy planet Earth.

Vicky's Head Gag:

60
60
"Timmy's 2-D House of Horror / It's A Wishful Life"
May 10, 2005
160
Timmy wishes a boring 3-D movie volcano into a real volcano, but it erupts and destroys Vicky's house. With nowhere else to go, Vicky and her family have to stay with the Turner family until their home is rebuilt. Unfortunately for Timmy, his parents love their new friends so much they won't let them go, even if that means Mr. Turner re-destroying Vicky's house to force them to stay! Timmy must find a way to scare Vicky and her parents and drive them out of his home, or he could be stuck sleeping in Doidle's dog house; Timmy wishes that he had never been born and therefore, doesn't exist. Jorgen shows how much worse, or better, everyone's lives would be without him.

Vicky's Head Gag:

61
61
"Escape From Unwish Island / The Grand Plan"
May 11, 2005
161
Imaginary Gary incites Timmy's unwished wishes to kidnap Timmy's parents and friends. Timmy and his fairies go to rescue them on Unwish Island, but are lead into a trap, captured, and forced into a battle with the unwished wishes; Cosmo's fagiggly gland, the fairy organ that controls shift-shifting, is on the fritz. Cosmo needs to get a donation from his closest biological known biological match, and the only other being with a fagiggly gland available is Anti-Cosmo.

Vicky's Head Gag:


62
62
"Back To The Norm / Teeth for Two"
February 17, 2005
162
After his Uncle Albert mails him a mysterious lava lamp, Mr. Crocker accidentally rubs it and unleashes Norm the Genie. Learning that he can has as many wishes as long as he wishes for more, Crocker sets out on several elaborate schemes in an attempt to expose Timmy's fairies, although Norm's trickster nature might make things a little more frustrating for Denzel than he expects; Timmy's front teeth are finally loose and Jorgen Von Strangle wants to use them to propose to the Tooth Fairy. Before he has the chance to, the Tooth Fairy breaks up with Jorgen for trying to pull Timmy's teeth out, and he becomes severely depressed and clings to Cosmo and Wanda, who are apparently his closest friends. Timmy has to find a way to reunite the Jorgen and Tooth Fairy, or Jorgen may never let them go.

Vicky's Head Gag:

63
63
"Remy Rides Again / Hassle in the Castle"
May 12, 2005
163
Remy returns and has a diabolical plan to get Timmy to become his friend and spend more time with him, just so he could get rid of his godparents; While Cosmo and Wanda are asleep, Timmy snoops inside his godparents' fishbowl castle, but causes trouble after accidentally wishing back past godchildren from Cosmo and Wanda's Hall of Infamy.

Vicky's Head Gag:

64
64
"Talkin' Trash / Timmy TV"
May 13, 2005
164
Cosmo poofs Timmy's built up piles of magical trash under the Turner's house, and it causes bad magic all over the house. There is only one person who can get rid of magical garbage, the infamous Big Daddy, a fairy mobster who also happens to be Wanda's father; Timmy finds out that he has been a TV star on a hidden camera reality show in Fairy World called Timmy TV.

Vicky's Head Gag:

65
65
"The Masked Magician / The Big Bash"
February 18, 2005
165
The neighborhood is having a block party, and all of the Turner's child-less neighbors are putting on better looking shows than the horrible magic act that Mr. Bickles is putting on. In order to lure everyone away from the Dinklebergs' front lawn Britney Britney concert, Timmy uses Cosmo and Wanda to put on a real magic show. After saving Trixie's life, Timmy's new masked magician identity becomes a superhero, but according to the Crimson Chin, every superhero must have a super villain to oppose them, and Timmy's is Mr. Bickles, who is none to happy about Timmy showing up his act; Timmy battles Remy in a scavenger hunt, and the winner gets a few rule-free wishes. If Remy wins, Timmy will lose his fairy godparents, and Juandissimo gets Wanda, but it is soon discovered they were both being used by Cupid for his grocery shopping.

Vicky's Head Gag:

66
66
"Mooooving Day / Big Wanda"
October 3, 2005
166
While Timmy is getting ready for a belching contest, he notices that his mother is having no luck with her job in real-estate. Timmy wishes that his mother could sell houses, and soon enough she has sold everyone's houses, including the Turners' themselves, moving them into luxurious Dimmadome Acres. Everything seems well until Timmy notices that everyone who has been drinking the milk, which is everyone but him due to his practicing for the belching contest by drinking strictly soda, has suddenly been put into a trance-like state, even Cosmo and Wanda; Someone has kidnapped Big Daddy, leaving Wanda to run the family business. Her first task: a mafia makeover complete with pink trash removal uniforms, pink garbage trucks, and doilies on all the Fairy World trash cans. Meanwhile, Timmy and Cosmo search for Big Daddy.

Vicky's Head Gag:

67
67
"Oh Brother / What's The Difference"
October 4, 2005
167
Tired of having no one to protect him from Francis and give him rides to school, Timmy wishes for an older brother, thus creating Tommy Turner, an eighteen year old brother who is perfect... a little too perfect. To turn Timmy into a model citizen like he, Tommy suggests to their parents that Timmy be shipped off to Tibecuador to perform charity work. To make matters worse, Timmy cannot wish Tommy away because Tootie has fallen in love with Timmy's nicer, hunkier brother; Mark Chang seeks Timmy's help after his fake-i-fier malfunctions and his evil fiancée Princess Mandie tracks him down to Dimmsdale Elementary School. To hide Mark, Timmy wishes the school into a puzzle book, but then Cosmo and Wanda lose their wands in the puzzle and worse, if Mandie doesn't find Mark then she will turn the whole school into a crater!

Vicky's Head Gag:

68
68
"When Nerds Collide!"
January 16, 2006
168
Needing a date for the school dance, Timmy returns to Retroville, but this time he takes Cosmo and Wanda with him. There, Timmy meets Cindy Vortex, but a problem arises when he and Jimmy Neutron fight over who gets to take Cindy to the Friday the 13th Dance, and given the date, the Anti-Fairies may be up to something as well.

Vicky's Head Gag:

69
69
"Operation F.U.N. / Smart Attack"
October 5, 2005
169
After a fun filled spring break, Timmy and his friends, Chester and A.J., are disappointed that they have to return to school, especially since Mr. Crocker invented a way to write F's with their tears. After Remy visits and tells them about F.U.N. Academy, a school with "no parents, no alarm clocks, fun games and unbelievable food", Timmy wishes for scholarships for him and his friends. Not long after being dropped off by his parents though, Timmy learns that he has been tricked by Remy yet again, and F.U.N. Academy really stands for "For Unruly N'er-do-wells", a military school for troublemakers. Remy had been sent their by his parents but is able to coast through his stay due to bribery, but Timmy and his friends are not so lucky, especially since Timmy's drill sergeant is Shallowgrave, the former truancy officer that lost his job because of a certain "pink-hatted punk"; After Mr. Turner's attempts at helping Timmy with his homework, but he keeps doing more harm than good, so Timmy wishes that his father was the smartest dad ever. Now that Mr. Turner is super smart though, he pays a lot more attention to detail, such as Timmy's talking goldfish. Now Timmy must find a way to stop his father from dissecting Cosmo and Wanda in front of the scientific community!

Vicky's Head Gag:

70
70
"Something's Fishy / Presto Change-O"
October 6, 2005
170
Timmy is at the beach and he is bored silly so he, Cosmo, and Wanda set off to explore the deep, and everywhere they go, Cosmo seems to be hated by every single fish. Soon, they end up in the lost city of Atlantis, and Cosmo is taken captive when it is revealed it was he who sunk the city long ago. Timmy appeals to Atlantis' leader, King Greg -- if he can show good cause why Atlanteans should be happy beneath the sea, Cosmo will be set free. Will Timmy save Cosmo; Timmy wishes for a joy-buzzer that allows him to swap bodies with whoever he touches. Wanda is hesitant to grant the wish at first since Timmy wants to use it to swap bodies with A.J. and cheat on a test, but she must grant the wish anyways when Cosmo rushes her to Fairy World to help take care of Mama Cosma, who was come up with the 9-Hour Flu. Now Timmy is without his fairies for nine hours, and when he accidentally switches his body with Mr. Crocker's, he must get his body back before Crocker tricks his fairies into revealing themselves to him!

Vicky's Head Gag:

71
71
"Fairy Idol"
May 19, 2006
171
Norm the Genie returns and tricks Cosmo and Wanda into disliking Timmy by replacing him with a selfish, unappreciative clone. When Cosmo and Wanda quit, a singing contest is held in Fairy World to determine who gets to replace Timmy's godparents. And there is another big problem: Norm is a participant.

Vicky's Head Gag:

72
72
"The Good Old Days / Future Lost"
October 7, 2005
172
Mr. and Mrs. Turner are going out, but to Timmy's surprise, they are leaving him with Pappy instead of Vicky. Pappy is Mr. Turner's grumpy old day who hates everything modern and wants things to be like they were in the 1930's. After seeing one of Pappy's favorite old school violent cartoons, Timmy wishes he and Pappy into a 1930's version of Dimmsdale where twenty bucks makes them millionares... and targets of the evil Peg-Foot Vicky; After reading an old book about a technologically advanced world where humans are served by robots, Timmy wishes Dimmsdale into a futuristic paradise just like in the comic. Unfortunately for Timmy, he never finished reading the book, particularly the part where robots take over and enslave humanity!

Vicky's Head Gag:

73
73
"Timmy the Barbarian / No Substitute For Crazy"
November 25, 2006 (2006-11-25)
173
Binky is feeling ill, so Jorgen Von Strangle comes to cheer him up by telling him a magical story about Timmy and his fairy godparents, Cosmo and Wanda, but this is bad news for the trio as what ever Jorgen reads from the story will really happen to them; Mr. Crocker has fallen into a well, so Timmy's class has been assigned a substitute teacher called Ms. Sunshine, who seems very-very nice until Timmy wishes for her to be his permanent teacher. It turns out that she is even worse and than Mr. Crocker, and she is really an expert fairy hunter named Ms. Doombringer.

Vicky's Head Gag:

74
74
"The Jerkinators"
July 21, 2006
174
Timmy and Jimmy Neutron become bored with their easily outmatched competition, so they team up and create a villain to fight, but then the villain attacks Dimmsdale and rids all of the fairies of their power and steals Jimmy's intelligence!

Vicky's Head Gag:

S1
S1
"The 77 Secrets of The Fairly OddParents Revealed"
July 7, 2007
S1
This was a special aired on 7/07/07, to reveal 77 secrets of The Fairly OddParents and the secret 78th secret at the end. The special revealed that a new character would be added to the show. (Baby Poof) There was a marathon of The Fairly OddParents from 7/6c AM to 7/6c PM. The marathon included Fairly OddParents TV movies and favorite episodes.Vicky's Head Gag:
Season 6: 2008-2009
The Fairly OddParents (season 6)
D
B
Title
Original air date
Code
75
75
"Fairly OddBaby"
February 18, 2008
175
When Timmy wishes up a baby for Cosmo and Wanda to fulfill their never-ending desire to be parents, the Anti-Fairies and the Pixies join forces to use the baby's untapped magic to take over the world. It's up to Timmy, Cosmo, Wanda, and Jorgen to make sure the first fairy baby born in 1,000 years is safe with its new family.

Vicky's Head Gag:Baby bottle

76
76
"Mission Responsible / Hairicane"
March 10, 2008, March 11, 2008
176
Cosmo and Wanda are exhausted from taking care of Poof, so Timmy volunteers to take over and give them a night on the town. The minute they poof away, Timmy loses Poof and must find him before Dark Laser can get a hold of him; Timmy wishes for an indestructible luscious hairstyle so his dad doesn't give him anymore haircuts. The problem is, Timmy's hair is so good it has a personality of its own, and soon it becomes jealous of Timmy's friends and wants to consume all of Dimmsdale in a mass of hair! Meanwhile, Wanda brings Poof to the barber, Dr. Rip Studwell for a haircut, but Poof is resistant.

Vicky's Head Gag:

77
77
"Open Wide and Say Aaagh / Odd Pirates"
March 12, 2008, March 13, 2008
177
Timmy needs his tonsils removed, and has to spend time at the hospital with Vicky as his candy striper nurse; The Dimmsdale Pirates opening game is today, and everyone except Timmy is going. Timmy wishes he was at the game, but when Wanda lets Poof make the wish, they end up on a real Pirate Ship. The wands get stolen, they get trapped in a net, and almost get attacked by crocodiles. When Timmy opens his big mouth, the pirate ship becomes land-born. The real pirates attack Pirate Stadium, and the Pirates baseball team helps defeat them.

Vicky's Head Gag:

78
78
"The Fairly Oddlympics"
August 1, 2008
178
Timmy who is tired of being the "guinea pig" of spats between the Fairies, Pixies, and Anti-Fairies, wishes for a competition to see who's the best magical creature. Jorgen won't let any other fairy compete because he is the strongest, but after he wins the first five medals, Anti-Cosmo and H.P. knock out Jorgen. Timmy becomes the fairies' trainer and makes a bet: if Anti-Cosmo wins, Timmy will be his godchild, if H.P. wins, Timmy will work for him forever, and if Timmy wins he'll make HP and Anti-Cosmo do something really bad.

Vicky's Head Gag:

79
79
"The Odd Squad / For Emergencies Only"
May 12, 2008, May 13, 2008
179
Timmy wishes Cosmo was a talking car so that he and his fairies can search for the missing Mama Cosma.; Feeling that Cosmo and Wanda are neglecting him for Poof, Timmy convinces his godparents to give him his own magic wand that can grant ten wishes. Wanda warns him to only to use it for emergencies, but Timmy quickly wastes all the wishes on impressing Trixie and has none left when one of his wishes, a science project robot, goes rogue and starts terrorizing the school.

Vicky's Head Gag:

80
80
"Cheese & Crockers / Land Before Timmy"
May 14, 2008, May 15, 2008
180
On Happy Half Day where "half-ness" is celebrated, Timmy wishes for a machine that lets him become half-Timmy/half-whatever, but it also turns a snooping Mr. Crocker into a cheese powered megalomaniac, who captures Cosmo, Wanda, and Poof, and uses their powers to fuel a magic gun; When Timmy wishes for a simpler world, everyone is transported to prehistoric times, and when volcanoes hit prehistorical Dimmsdale (Dimmsrock), Timmy has to find a way to power Cosmo and Wanda's wands before the city burns down.

Vicky's Head Gag:

81
81
"King Chang / The End of the Universe-ity"
May 16, 2008, August 11, 2008
181
When Mark Chang celebrates his one year anniversary on Earth, he decides to go return to Yugopotamia and he marry Princess Mandie and become king while his father, King Grippulon, disguises himself as Timmy and goes to Earth. Mandie takes over Yugopotamia with an iron fist, but even that isn't enough, she wants another planet as well: Earth; After failing to destroy Timmy once again, Dark Laser decides to get Timmy to join his side instead by tricking Timmy into wearing a dark suit that allows him to perform actions Da Rules normally wouldn't let him use Cosmo and Wanda for.

Vicky's Head Gag:

82
82
"Sooper Poof / Wishing Well"
August 12, 2008, August 13, 2008
182
While Poof is practicing how to shapeshift, he is discovered by Mr. and Mrs. Turner who believe that he is an alien super baby that they need to raise to fight for justice and truth! Now Timmy must find a way to get Poof back before his real identity is discovered, and Cosmo and Wanda cannot just wish Poof away because Timmy's parents have fallen in love with him; After Timmy wears Cosmo and Wanda out with over-wishing, so Jorgen takes Timmy to a wish rehabilitation facility called "Wishing Well" to learn to be more independent and wish-dependent along with two other kids named Molly and Dwight, but the three are unable to cope with the conditions, so they attempt to mount an escape instead!

Vicky's Head Gag:

83
83
"Wishy Washy / Poof's Playdate"
August 14, 2008, August 15, 2008
183
Timmy wishes for a super car wash that rejuvenates everything that goes through it in order to repair his dad's old Striker Z sports car. It works, but when dinosaur fossils and cavemen go through it, Dimmsdale is in Prehistoric chaos. Cosmo and Wanda also go through it, and they are turned into rebellious teens, causing Poof to disappear since they never married or had him. Timmy must find a way to convince his fairies to act normal again to return everything to normal; When Wanda feels that Poof needs baby bonding, Timmy wishes that Cosmo and Wanda's fairy friends were babies by inviting them to his house under the pretense of a "pancake party". Trouble arises when Cosmo poofs himself and Wanda into babies to join in on the fun. Meanwhile, Mom and Dad want to bond with Timmy after watching a show called "Dr. Bill".

Vicky's Head Gag:

84
84
"Merry Wishmas"
December 12, 2008
184
After no one in Dimmsdale gets the gifts that they want for Christmas, Timmy wishes that Cosmo, Wanda and Poof could give everyone a wish-granting coupon in the mail. Things go wrong when Vicky wishes for a million wishes causing her mailbox to explode, and everyone catches the falling wishes, thus causing the Big Wand to overload. Jorgen von Strangle has to shut off the fairies magic power. Soon, Christmas is replaced with "Wishmas" and an unemployed Santa Claus moves in with the Turners. Timmy must devise a way to end Wishmas and get Santa back to the North Pole.

Vicky's Head Gag:

85
85
"Chindred Spirits / Vicky Gets Fired"
November 30, 2008
185
Timmy discovers that the current lameness of the recent issues of Crimson Chin comics is because that the Chin is lonely, so Timmy wishes himself to Chincinnati and creates a super heroine match for the Crimson Chin called "Golden Locks". But when the comics get too mushy, Timmy changes her into a villain called "Hair Razor", and must now change her back to avoid the Chin's end; After Vicky gets fired for erasing a videotape that the Turners were saving so that they could use it to get their own reality show, she decides to take over Dimmsdale and wage war on Earth. Timmy must now stop her and return her to babysitting at all costs! Unfortunately, every time Timmy wishes she wasn't the ruler of something, she becomes a ruler of a more powerful position.

Vicky's Head Gag:

86
86
"9 Lives / Dread N' Breakfast"
November 30, 2008
186
After Catman keeps injuring himself and others by crime-fighting, Timmy convinces him to quit being a hero by telling him that he has used up all but one of his nine lives. With the now-retired Catman living with him, Timmy tries to find a safer job for him, but each job leads to someone/something getting attacked; When Mr. Turner quits his job to become a sock monkey salesman (which fails horribly because no one buys them, noting they don't do anything), the Turners turn their house into a bed and breakfast inn to avoid bankruptcy. Unfortunately, their first guests are Mr. Crocker, Dark Laser, and Tootie. Timmy cannot make any wishes to rid himself of his guests, because if he does then Crocker's Magic Detectors will track the magic back to his fairies and capture them.

Vicky's Head Gag:

87
87
"Birthday Bashed / Momnipresent"
July 9, 2009, August 12, 2009
187
Timmy looks forward to his birthday until Jorgen von Strangle reminds him that each birthday draws him a year closer to losing his fairies; however, Timmy isn't worried because his parents always forget his birthday; that is until he sees them setting up his party decorations; Timmy doesn't want to spent time with his mother doing boring things, so Timmy tries to wish her away, but she comes back every time, and anywhere Timmy goes she knows where he is!

Vicky's Head Gag:

88
88
"Wishology"
May 1-3, 2009
188
Timmy learns of an ancient danger called The Darkness, which sends robots called Eliminators to try to capture Timmy. When his friends and family are captured, Timmy must ally with his greatest enemies to save them and stop the Darkness. The movie features spoofs of hit sci-fi/fantasy film trilogies, such as Harry Potter, Star Wars, The Lord of the Rings, and The Matrix. The movie also features a reference to Back to the Future, during the chase between Timmy Turner, Jorgen Von Strangle, and the Eliminators. Gene Simmons and Paul Stanley, from the rock band KISS, are in the episode as themselves, and actor Brendan Fraser guest stars as Turbo Thunder.

Vicky's Head Gag:
Season 7: 2009-2012
The Fairly OddParents (season 7)
D
B
Title
Original air date
Code
89
89
"Anti-Poof"
July 10, 2009
189
When Poof's anti-fairy counterpart, Foop, is born, it is up to Poof to save his loved ones and Fairy World from him.

Vicky's Head Gag: Foop's bottle

90
90
"Add-a-Dad / Squirrely Puffs"
August 11, 2009, August 13, 2009
190
Mr. Turner is very busy working, so busy in fact that whenever he and Timmy are doing something fun, Mr. Turner will be called off, abandoning his son. So Timmy finds a solution, to wish up many Dads, so that every time one of them has to leave he will have a replacement. But when the Dads keep leaving, soon there are too many dads! And they all want Timmy; It's a race between the Squirrel Scouts and the Cream Puffs to the top of Mount Doom. Will Timmy and his Dad's team survive this harrowing challenge, or will Mom, Tootie, and the girls make them turn tail?

Vicky's Head Gag:

91
91
"Micecapades / Formula For Disaster"
July 8, 2009, July 7, 2009
191
When Poof watches too much of the violent classic "cat and mouse" cartoon, "Cheesy and Sleazy", he turns Timmy and Vicky into the characters from the show; Poof's refusal to take his medicine and Mr. Crocker's visit to the Turner residence to complain about Timmy's bad grades leads to chaos in the Turner household when Mr. and Mrs. Turner accidentally drink Poof's formula, causing them to fall into a deep sleep, but not before they sign Timmy's life away into Crocker's military school!

Vicky's Head Gag:

92
92
"Bad Heir Day / Freaks and Greeks"
July 6, 2009, July 11, 2009
192
Mr. Crocker gets a hold of Poof and decides to groom him to be the heir to his "fame and fortune."; Timmy wishes to be at a "real" toga party and ends up on Mt. Olympus with real gods, but when he accidentally destroys their home, they decide to party at Timmy's house instead.

Vicky's Head Gag:

93
93
"Fly Boy / Temporary Fairy"
August 14, 2009, September 29, 2009
193
Timmy and Poof want to watch a horror movie, but are forbidden by their parents to watch the movie. They soon get poofed to fly size and a fly's head gets stuck on Timmy's body; Cosmo and Wanda are too busy taking care of Poof to tend to an overly adventurous Timmy, so he wishes up a "temporary fairy". Timmy's temporary fairy is Jorgen is more than happy to fulfill Timmy's wishes, especially the more dangerous ones.

Vicky's Head Gag:

94
94
"Crocker Shocker / Super Zero"
September 28, 2009, October 1, 2009
194
Mr. Crocker is hypnotized into no longer believing in fairies. Unfortunately, it was his belief that powered Fairy World's magic. It's up to Timmy and his godparents to find a way to make Crocker believe again, or else Fairy World will lose magic and plummet out of the sky; When Cosmo is expelled from the house because of being an annoyance to everyone, and he suddenly turns into a superhero after he is seen flying and saving Poof by the citizens of Dimmsdale.

Vicky's Head Gag:

95
95
"Dadbra-Cadabra / Timmy Turnip"
October 2, 2009,
195
Mr. Crocker suspects that Mr Turner is a fairy when Timmy and his fairies help him with his magic act; Timmy meets his grandparents, Grandpa Vlad and Grandma Gladys, who host a long and disgusting Yak-filled holiday at his house called "Yaksgiving". After a week of torment, Timmy foolishly wishes they never came to America. He finds himself back in Ustinkistan, his grandparents' native country, with no money or magic to get back home.

Vicky's Head Gag:

96
96
"Frenemy Mine / One Man Banned"
October 16, 2009
196
After Timmy saves Vicky's life after her attempt to torment him backfires, she is shunned by her fellow evil babysitters, and loses all of her friends. After Timmy suggests to her that she try being friendly, Vicky begins to smother Timmy with friendliness, and he must find a way to change her back to her mean self, since she won't let anyone else near him; After Timmy is rejected from the school band, he wishes everyone would love his music. But when Timmy gets his first taste of acclaim, Wanda has to stop him before he becomes completely fame crazed.

Vicky's Head Gag:

97
97
"Chicken Poofs / Stupid Cuipid"
April 9, 2010, February 6, 2010
197
Poof has a fairy disease called Chicken Poofs which turns him into a chicken...one catch, it's contagious, so anyone he sneezes on turns into a chicken! Dr. Rip Studwell has the cure, but Poof becomes afraid of the needle and runs away. Can Timmy and Cosmo catch him before he turns the whole of Dimmsdale into chickens? Meanwhile, due to an accident involving all the medicine being dropped, Dr. Rip Studwell and Wanda have to travel to a temple in Fairy World in search for more; After being rejected yet again by Trixie, Timmy seeks help from Cupid, only to find he's left on holiday. So Timmy takes Cupid's bows and arrows and entrusts Cosmo into the temporary role of Cupid so he can make Trixie fall in love with him. Unfortunately, Cosmo messes everything up again by missing his shots and hitting the wrong targets, and soon Cosmo, Wanda, Mr. Turner, Mrs. Turner, and Mr. Crocker are head over heals in love for all sorts of things!

Vicky's Head Gag:Brain

98
98
"Double-Oh Schnozmo / Planet Poof"
September 11, 2010, April 5, 2010
198
Cosmo's brother, Schnozmo, comes to visit, claiming to be a secret agent But when he turns out to be nothing but a con man, Wanda makes him take part in a real spy adventure to spare Cosmo's feelings; Poof winds up in Yugopotamia where the unappreciated Queen Jipjorrulac uses his cuteness to scare her unappreciative family and subjects into giving her whatever she wants.

Vicky's Head Gag:

99
99
"The Boss of Me / He Poofs,He Scores"
September 11, 2010, April 6, 2010
199
When Timmy visits his dad's office, he wishes a pencil that will last forever so that his father will get in better standings with his mean boss, Mr. Ed Leadly, but when Mr. Leadly finds out that it was Timmy came up with the everlasting pencil, he makes Timmy the new boss and his first tasks is to fire his dad; Timmy is trying out for the local soccer team, the Dimmsdale Victims, which are coached by his father, who wants to beat Dinkleberg's team, The Dinkle Ducks. However, Timmy costs his team the game and his father benches him. While eating his breakfast, Timmy accidentally swallows Poof who enters Timmy's brain and uses magic to enhance Timmy's skills, turning him into an all-star soccer player. Now Timmy must find a way to keep Cosmo and Wanda from finding Poof so that he can win the championship against Dinkleberg's team, or else they will take his magical powers away because Da Rules forbid cheating.

Vicky's Head Gag:

100
100
"Playdate of Doom / Teacher's Pet"
April 7, 2010, April 8, 2010
200
Foop escapes from Abracatraz and, using a recording of Jorgen's voice, tricks Wanda into thinking that Jorgen has rehabilitated Foop and that the Anti-Fairy baby is ready for a play date with Poof. While Foop seems to have good intentions at first, as soon as Cosmo and Wanda turn their backs, Foop terrorizes Poof and then cries and blames Poof when his parents return. Only Timmy can warn Cosmo and Wanda of Foop's true intentions, but his pesky parents keep pulling Timmy away before he can speak, and if Poof keeps getting in trouble then he will get a time out.... In Foop's inter-dimensional play pen of doom; Tired of A.J. being a suck-up to Mr. Crocker and getting good grades for it, Timmy wishes that he was the teacher's pet, and Poof turns him into Mr. Crocker's guinea pig. Worse, Mr. Crocker is going to use guinea pig Timmy for his experiment: a genetic hybrid of different animals creating the ultimate Fairy-catching monster!

Vicky's Head Gag:

101
101
"Manic Mom Day / Crocker of Gold"
September 18, 2010
201
Wanda swaps Timmy and his mother's brains for a day to make him realize a mother's life isn't easy; After a near death experience, Mr. Crocker decides to forget about fairies and starts to hunt Leprechauns, but when a leprechaun disguised Cosmo gives him the pot of gold from the the McRough leprechaun clan, Wanda and Poof are taken hostage and Timmy and Cosmo must get it back.

Vicky's Head Gag:

102
102
"Beach Blanket Bozos / Poltergeeks"
August 15, 2011
202
In a trip to Hawaii, Timmy wishes his parents were the best surfers ever in order to impress a pretty Hawaiian lady, but that wish starts a wish limbo, in which they won't stop fighting until only one prevails as best surfer; Timmy has Cosmo, Wanda, and Poof pose as ghosts so that his parents can re-live their glory days as ghostbusters.

Vicky's Head Gag:

103
103
"Old Man and the C- / Balance of Flour"
July 14, 2011
203
When Mr. Turner reveals he dropped off school at 5th grade, he attempts to graduate from Dimmsdale Elementary School to make his son proud; Centuries ago, the Anti-Fairies and Fairies started an annual bake-off to determine which species gets godchildren, this year, Jorgen's recipe is at risk, and Anti-Cosmo and Anti-Wanda are determined to make sure they make Timmy their godchild by stealing the recipe and getting cheating the fairies out of the competition.

Vicky's Head Gag:

104
104
"Food Fight / Please Don't Feed The Turners"
July 12, 2011
204
After Timmy almost had to eat Mom's stinky food, Timmy wishes her mom was the best cook on Earth, but when she enters to a cooking competition, the magic goes off and she has to face the challenge alone; Doug Dimmadome selects the Turners to go on a space mission, but it turns out it was really Dark Laser in disguise with an elaborate plan to take revenge on Timmy and trap the Turners in a space zoo on his Death Ball.

Vicky's Head Gag:

105
105
"Take and Fake / Cosmo Rules"
February 6, 2010, July 11, 2011
205
Timmy borrows Mark Chang's "iFake" disguising device in order to attend Trixie's costume party, unfortunately his lack of knowledge about Yugopotamian technology puts him in a tight spot when he accidentally puts the device in shuffle mode, turning him into different monsters; When Jorgen gets the trickups (hiccups that cause stage magician-like trick magic) he isn't able to enforce Da Rules, so he must pass it on to his closest relative until he gets better. Unfortunately, his closest relative is his long-lost cousin: Cosmo!

Vicky's Head Gag:

106
106
"Lights Out / Dad Overboard"
July 13, 2011
206
After Timmy tells Poof a scary story, the babies' crying keeps him up all night, so Timmy wishes for no light for twelve hours of day. Little does Timmy know, that when his godparents are kept in the dark for longer than eight hours, they become "Boogie Godparents" and turn on their godchild; After Dad gets lost while looking for thier hotel and land on a deserted island, he struggles to make a boat to save his family to prove his masculinity and doesn't let noone help him, while Poof finds a nuclear bomb in the sand a Cosmo activates it, the Turners' life is at risk.

Vicky's Head Gag:

107
107
"Farm Pit / Crock Talk"
August 5, 2012, July 11, 2011
207
Mr. Turner has been fired from his job, so he tries to start up a farm instead. Unfortunately, he has no luck at growing anything, so Timmy wishes his father's crops would grow huge. But now Timmy's father has so much success that he wants his family to stay on the farm forever; After mysterious monster appearences of monsters on Dimmsdale, Crocker starts a webshow to comment it, and asks for viewers to call if they see a monster. Unfortunately, Timmy wishes for them, Dad calls Crocker everynight and he gets a freepass to film the fairies.

Vicky's Head Gag:

108
108
"Spellementary School / Operation: Dinkleberg"
February 26, 2011
208
With Poof's first day in spellementary school, he and Foop compete to be the most popular student there, but Foop takes it to extremes; Mr. Turner becomes obssesed with proving Dinkleberg is evil, and drags Timmy into a 24/7 spying mission, which means no more wishes.

Vicky's Head Gag:
Season 8: 2011
The Fairly OddParents (season 8)
D
B
Title
Original air date
Code
109
109
"Love Triangle"
February 12, 2011
209
Poof is upset his parents want him to take the lead role in the school play, but he quickly changes his mind after his new crush, Goldie Goldgirl gets the female lead role, but to get the role, he has to beat his archnemesis Foop, who also fell for Goldie.

Vicky's Head Gag:

110
110
"Timmy's Secret Wish"
November 23, 2011
210
Timmy's celebratation of his millonth wish in Fairy World turns into a trial when they review all the wishes that backfired on him and caused disaster, and he then goes on trial for being the worst kid ever.

Vicky's Head Gag: Foop

111
111
"İnvasion of the Dads"
June 18, 2011
211
The Dads that Timmy wished up kidnap his mom and Timmy has to rescue her.

Vicky's Head Gag: Mr. Turner

112
112
"When Losers Attack"
October 15, 2011
212
Timmy Turner's enemies collaborate to form the League of Super Evil Revenge Seekers (L.O.S.E.R.S.) in order to annihilate him. When the Fairy-clipse, a rare astronomical event that happens every million years, prevents Cosmo and Wanda from using their magic to save him, Timmy is forced to outwit the L.O.S.E.R.S. himself.

Vicky's Head Gag: Mr.Crocker

113
113
"Meet the OddParents"
December 29, 2011
113
When Timmy's parents discover Cosmo, Wanda, and Poof, Timmy must keep Jorgen from finding out about it; otherwise, he will lose his fairies forever.

Vicky's Head Gag: Dudley Puppy from T.U.F.F. Puppy.

Movie Special
Movie Special
"A Fairly Odd Movie: Grow Up, Timmy Turner!"
July 9, 2011
Movie Special
Timmy is no longer a 10 year old boy — he is 23, still lives at home and still attends the 5th grade! Timmy's arrested development stems from his desire to keep his beloved fairy godparents, Cosmo (Jason Alexander, Seinfeld, as live-action Cosmo and Daran Norris, The Fairly OddParents, as animated Cosmo) and Wanda (Cheryl Hines, Curb Your Enthusiasm, as live-action Wanda and Susanne Blakeslee, The Fairly OddParents, as animated Wanda), because "Da Rules" dictates that godchildren lose their fairies when they grow up. But when Tootie, (Daniella Monet, Victorious) a formerly nerdy girl who's always had a crush on Timmy, returns to town as a gorgeous grown-up, Timmy finds himself having very adult feelings for her. He must decide whether to grow up and be with the woman he loves, or continue acting like a child to keep the fairy godparents he adores. In the meantime, Hugh J. Magnate (Steven Weber, Wings, Studio 60 on the Sunset Strip), a larger than life oil tycoon, turns his attention to capturing Timmy's fairies and using their power to fuel his maniacal ambition.
Season 9: 2013-TBA
Prod. No.
No. in
season
Title
Original air date
U.S. viewers
(million)
127
1
"Fairly OddPet"
March 23, 2013
Fairly OddPet - Timmy adopts a mischievous and magical fairy dog named Sparky. However, owning a fairy dog proves to be a much bigger challenge than Timmy could have ever predicted.

First Appearance: Sparky
Vicky's head gag: Sparky's head Note: This episode premiered right before the 2013 Kids' Choice Awards. The episode introduced a new opening sequence.

128
2
"Dinklescouts / I Dream of Cosmo"
April 14, 2013
Dinklescouts – Timmy doesn't want his dad to be scout leader anymore
I Dream of Cosmo – Cosmo loses his memory and mistakenly thinks he's supposed to grant wishes for Timmy's father.

Vicky's head gag: Walrus

129
3
"Turner & Pooch / Dumbbell Curve"
May 4, 2013
/ May 11, 2013
Turner & Pooch - Mr. Crocker tries to find the new source of magic in the Turner house.
Dumbell Curve - Crocker grades on a bell curve so Timmy wishes everyone was dumber than him. A meteor threatens Earth and Timmy's the only one smart enough to stop it.

Vicky's head gag: Toilet

130
4
"The Terrible Twosome / App Trap"
June 1, 2013 / June 8, 2013
The Terrible Twosome - Poof goes through the terrible twos, however, Foop goes through the terrific twos so Timmy and his fairies have to survive Poof's terrible twos.


App Trap - Timmy gets a smartphone with top-of-the-line features, but the phone becomes intrusive in his life.

Vicky's head gag: Toilet Trivia: SpongeBob SquarePants makes a cameo appearance in "App Trap," as a human kid.

131
5
"Force of Nature / Viral Vidiots"
June 15, 2013 / June 22, 2013[1]
Force of Nature - Timmy helps clean up a park and angers the animals when he wishes they would keep things tidy on their own.
Viral Vidiots - Crocker kidnaps Timmy's mom because he thinks she's a troll who possesses magic.

Vicky's head gag: Fire Hydrant

132
6
"Scary GodCouple"
October 19, 2013
Foop becomes Vicky's anti-fairy godparent. Vicky and Foop terrorize Timmy and the kids of Dimmsdale. Foop tells Vicky that the reason Timmy has thwarted her all these years is because he has fairy godparents. If they can destroy the fairies, no one will be able to stop them.

Vicky's head gag: Sparky's head

133
7
"Two and a Half Babies / Anchor's Away[2]"

TBA

Two and a Half Babies - Foop and Poof must take care of an egg for a school project.
Anchor's Away - Chet Ubetcha quits his job. Dad becomes the new news man. Timmy must get Chet back in order to save the city.

Vicky's head gag: TBA Note: This episode first premiered on Nickelodeon (Latin America) on November 27, 2013,[3] before than US.

134
8
"Finding Emo / Dust Busters[4]"

TBA

Finding Emo: Timmy makes a wish to be "emo" and stops caring about everything.[5]
Dust Busters: Timmy and the fairies must rid his home of fairy dust.

Vicky's head gag: TBA

135
9
"The Bored Identity / Country Clubbed"
The Bored Identity: Timmy wishes for his dad's life to be as exciting as John Bore's, an international secret agent.
Country Clubbed: After the Buxaplenty family invites the Turner Family to the "Fancy Shmancy Country Club", Timmy doesn't blend in, so he wishes he was a celebrity.

Vicky's head gag: TBA

136
10
"Dog Gone / Turner Back Time"
Dog Gone: Ed Leadly harasses Mr. Turner into giving him Sparky. Will he give in?
Turner Back Time: TBA

Vicky's head gag:

137
11
"Cosmonopoly / Hero Hound"
Vicky's head gag:
138
12
"Crock Blocked / A Boy and His Dog-Boy"
Vicky's head gag:
Cite error: <ref> tags exist, but no <references/> tag was found