Ad blocker interference detected!
Wikia is a free-to-use site that makes money from advertising. We have a modified experience for viewers using ad blockers

Wikia is not accessible if you've made further modifications. Remove the custom ad blocker rule(s) and the page will load as expected.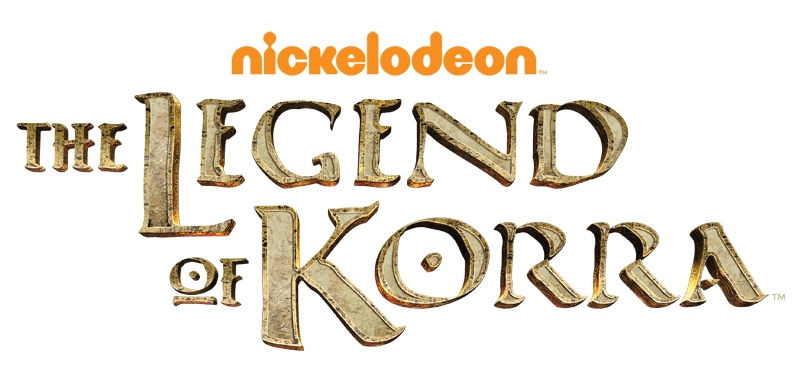 The following is a list of episodes of The Legend of Korra.
The Legend of Korra was initially conceived as a 12-episode mini-series, but Nickelodeon later expanded it to 52 episodes. The series is divided into four seasons ("books") each composed of 12 to 14 episodes ("chapters"), and each season tells a stand-alone story. The Legend of Korra concluded with the fourth season, "Balance".
Overview
Season
Episodes
Originally aired
DVD and Blu-ray release date
Season premiere
Season finale
Region 1
Region 2
Region 4
1
Air
12
April 14, 2012
June 23, 2012
July 9, 2013
October 28, 2013
September 4, 2013
2
Spirits
14
September 13, 2013
November 22, 2013
July 1, 2014
TBA
TBA
3
Change
13
June 27, 2014
August 8, 2014
October 9, 2014 (TV)
(online)
December 2, 2014
TBA
TBA
4
Balance
13
October 3, 2014 (online)
November 28, 2014 (TV)
December 19, 2014
March 10, 2015
TBA
TBA
Episode list
Book 1: Air (2012)
#
Episode title
Airdate
Prod.
#
1
Welcome to Republic City
April 14, 2012
101
2
A Leaf in the Wind
April 14, 2012
102
3
The Revelation
April 21, 2012
103
4
The Voice in the Night
April 28, 2012
104
5
The Spirit of Competition
May 5, 2012
105
6
And the Winner Is...
May 12, 2012
106
7
The Aftermath
May 19, 2012
107
8
When Extremes Meet
June 2, 2012
108
9
Out of the Past
June 9, 2012
109
10
Turning the Tides
June 16, 2012
110
11
Skeletons in the Closet
June 23, 2012
111
12
Endgame
June 23, 2012
112
Book 2: Spirits (2013)
#
Episode title
Airdate
Prod.
#
13
Rebel Spirit
September 13, 2013
113
14
The Southern Lights
September 13, 2013
114
15
Civil Wars, Part 1
September 20, 2013
115
16
Civil Wars, Part 2
September 27, 2013
116
17
Peacekeepers
October 4, 2013
117
18
The Sting
October 11, 2013
118
19
Beginnings, Part 1
October 18, 2013
119
20
Beginnings, Part 2
October 18, 2013
120
21
The Guide
November 1, 2013
121
22
A New Spiritual Age
November 8, 2013
122
23
Night of a Thousand Stars
November 15, 2013
123
24
Harmonic Convergence
November 15, 2013
124
25
Darkness Falls
November 22, 2013
125
26
Light in the Dark
November 22, 2013
126
Book 3: Change (2014)
#
Episode title
Airdate
Prod.
#
27
A Breath of Fresh Air
June 27, 2014
201
28
Rebirth
June 27, 2014
202
29
The Earth Queen
June 27, 2014
203
30
In Harm's Way
July 11, 2014
204
31
The Metal Clan
July 11, 2014
205
32
Old Wounds
July 18, 2014
206
33
Original Airbenders
July 18, 2014
207
34
The Terror Within
July 25, 2014
208
35
The Stakeout
August 1, 2014 (online)
October 6, 2014 (NickToons)
209
36
Long Live the Queen
August 8, 2014 (online)
October 7, 2014 (NickToons)
210
37
The Ultimatum
August 15, 2014 (online)
October 8, 2014 (NickToons)
211
38
Enter the Void
August 22, 2014 (online)
October 9, 2014 (NickToons)
212
39
Venom of the Red Lotus
August 22, 2014 (online)
October 9, 2014 (NickToons)
213
Book 4: Balance (2014)
#
Episode title
Airdate
Prod.
#
40
After All These Years
October 3, 2014 (online)
November 28, 2014 (NickToons)
214
41
Korra Alone
October 10, 2014 (online)
November 28, 2014 (NickToons)
215
42
The Coronation
October 17, 2014 (online)
November 28, 2014 (NickToons)
216
43
The Calling
October 24, 2014 (online)
December 5, 2014 (NickToons)
217
44
Enemy at the Gates
October 31, 2014 (online)
December 5, 2014 (NickToons)
218
45
The Battle of Zaofu
November 7, 2014 (online)
December 5, 2014 (NickToons)
219
46
Reunion
November 14, 2014 (online)
December 12, 2014 (NickToons)
220
47
Remembrances
November 21, 2014 (online)
December 12, 2014 (NickToons)
221
48
Beyond the Wilds
November 28, 2014 (online)
December 12, 2014 (NickToons)
222
49
Operation Beifong
December 5, 2014 (online)
December 19, 2014 (NickToons)
223
50
Kuvira's Gambit
December 12, 2014 (online)
December 19, 2014 (NickToons)
224
51
Day of the Colossus
December 19, 2014
225
52
The Last Stand
December 19, 2014
226