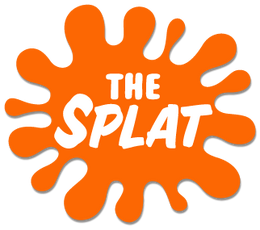 The Splat is an programming block that began broadcasting on TeenNick on October 5, 2015, replacing The '90s Are All That. Differing slightly from its predecessor, the block airs past Nickelodeon shows dating from 1984 to 2003, though still primarily focusing on shows from the 1990s. The block is shown each night from 10:00 PM to 6:00 AM EST.[1]. Unlike its predecessor, The Splat features a different line-up of shows each night.[2] In addition, The Splat feature themed weeks, live stunts, retro recreations, and its own dedicated website.[3]
Shows featured on The Splat
Nicktoons
Live-action shows
Notes
References
External links
Ad blocker interference detected!
Wikia is a free-to-use site that makes money from advertising. We have a modified experience for viewers using ad blockers

Wikia is not accessible if you've made further modifications. Remove the custom ad blocker rule(s) and the page will load as expected.