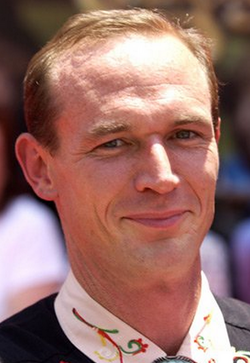 Toby Edward Huss (born December 9, 1966) is an American actor. He is best known for his voice-over work on the long running animated series King of the Hill, and for his role as Felix "Stumpy" Dreifuss on HBO's Carnivàle.
First known on Nickelodeon for portraying Artie, the Strongest Man in the World on the cult hit TV series The Adventures of Pete & Pete, he is the voice of Mr. Yeung in Kung Fu Panda: Legends of Awesomeness.
Ad blocker interference detected!
Wikia is a free-to-use site that makes money from advertising. We have a modified experience for viewers using ad blockers

Wikia is not accessible if you've made further modifications. Remove the custom ad blocker rule(s) and the page will load as expected.