On April 1st of 1979, The Pinwheel Network decided to relaunch as the network we all know today, Nickelodeon. Once it relaunched as Nickelodeon, Pinwheel turned into a show & lasted until 1989 (or 88).
& now ,since April 1st, 1979 was almost 35 years ago, maybe on April 1st we should have a chat party in honor of the network's 35 year anniversary
How long I have watched Nickelodeon
I have been watching The Nickelodeon Network since i was about 3 years old.The first Nickelodeon show I ever watched was probably either The Fairly OddParents or Spongebob Squarepants. I remember watching the old Nickelodeon until it's crappy rebrand in the year 2009 (or 2010, according to the Logopedia), but I liked it better before.
Some of my favorite Nickelodeon shows
Some of my favorite Nickelodeon shows include shows from back then & now.
Live-action
Hey Dude
Salute Your Shorts
All That
My Brother & Me
The Secret World of Alex Mack
Kenan & Kel
The Amanda Show
Drake & Josh
iCarly
Victorious
Sam & Cat
The Thundermans
The Haunted Hathaways
Animated
Doug
The Ren & Stimpy Show
Rugrats
Rocko's Modern Life
AAAHHH!!! Real Monsters
Hey Arnold!
KaBlam!
The Angry Beavers
Oh Yeah! Cartoons
CatDog
The Wild Thornberries
Spongebob Squarepants
Rocket Power
As told by Ginger
The Fairly OddParents
Invader Zim
Jimmy Neutron
Danny Phantom
CatScratch
El Tigre
Fanboy & ChumChum
Planet Sheen
T.U.F.F. Puppy
Robot & Monster
Teenage Mutant Ninja Turtles (2012 Series)
Sanjay & Craig
Rabbids Invasion
Breadwinners
& with this, I wish Nickelodeon a happy 35th anniversary.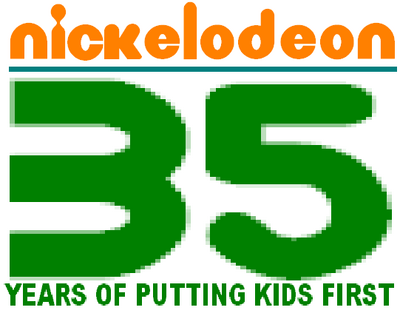 Ad blocker interference detected!
Wikia is a free-to-use site that makes money from advertising. We have a modified experience for viewers using ad blockers

Wikia is not accessible if you've made further modifications. Remove the custom ad blocker rule(s) and the page will load as expected.