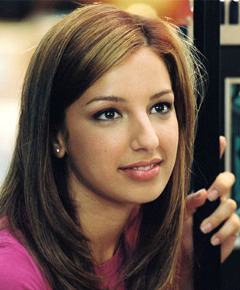 Vanessa Lynne-Marie Lengies (born July 21, 1985) is a Canadian actress best known for starring in the drama American Dreams as Roxanne Bojarski. She recently appeared as Nurse Kelly Epson on the TNT medical drama HawthoRNe, and the recurring role of Sugar Motta for the third and fourth season of the Fox hit musical dramedy Glee.
On Nickelodeon, she played Vange in the one revival season of Are You Afraid of the Dark?
Ad blocker interference detected!
Wikia is a free-to-use site that makes money from advertising. We have a modified experience for viewers using ad blockers

Wikia is not accessible if you've made further modifications. Remove the custom ad blocker rule(s) and the page will load as expected.