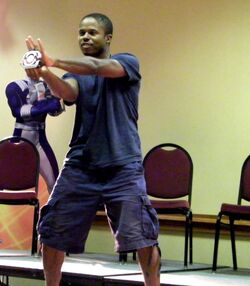 Walter Emanuel Jones (born November 30, 1970) is an American actor and dancer known for playing the role of Zack Taylor, the Black Ranger on the hit television series Mighty Morphin Power Rangers.
He is best known on Nickelodeon as Harlan Brand on Space Cases, where he was also credited as the stunt coordinator.
Ad blocker interference detected!
Wikia is a free-to-use site that makes money from advertising. We have a modified experience for viewers using ad blockers

Wikia is not accessible if you've made further modifications. Remove the custom ad blocker rule(s) and the page will load as expected.