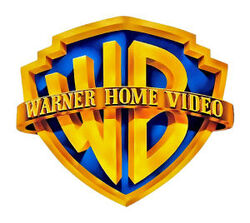 Warner Home Video (formerly known as WCI Home Video) is the home video distribution division of Warner Bros. Entertainment (A Time Warner Company), founded in 1978. It is the US distributor of Paramount Home Media Distribution and a small minority of Nickelodeon titles, mostly for those by Nickelodeon Movies, whose films are released by Paramount.
Nickelodeon videos released by Warner Bros.
This list is incomplete, but you can help Nickipedia by expanding it.
Note: Most Warner Home Video releases are reprints of titles previously released by Paramount.
DVD
Blu-ray
Gallery
Logos
Ad blocker interference detected!
Wikia is a free-to-use site that makes money from advertising. We have a modified experience for viewers using ad blockers

Wikia is not accessible if you've made further modifications. Remove the custom ad blocker rule(s) and the page will load as expected.