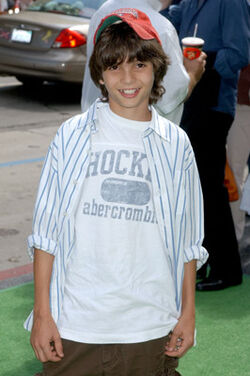 Zachary Tyler "Zach" Eisen (born September 23, 1993) is an American actor and voice actor. He is famous for the voice of Lucas Nickle in the 2006 film The Ant Bully. He currently lives in Connecticut.
For Nickelodeon, he is best known as the voice of Aang in the studio's animated series Avatar: The Last Airbender. He also voiced Andrew in Nick Jr.'s Little Bill, and Pablo the Penguin in season one of The Backyardigans.
Eisen recorded most of his Avatar: The Last Airbender lines via satellite.
External links
Ad blocker interference detected!
Wikia is a free-to-use site that makes money from advertising. We have a modified experience for viewers using ad blockers

Wikia is not accessible if you've made further modifications. Remove the custom ad blocker rule(s) and the page will load as expected.